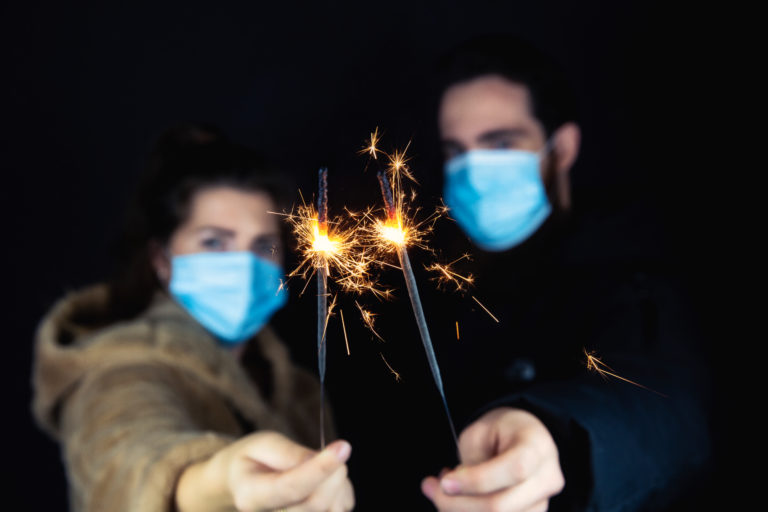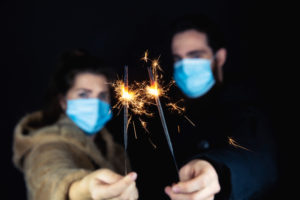 We are finally at the end of 2020! It seemed like every month presented new challenges for people all across the country. From the COVID-19 pandemic to social unrest and more, 2020 lead to a great deal of stress and anxiety for many people. Unsurprisingly, many people are excited for the year to come to a close and are ready to blow off a little steam. What better time to do that than New Year's Eve?
New Year's Eve is a time to come together with friends and family to celebrate the end of one year and the start of another. With how 2020 went and the potential 2021 presents, there is plenty to celebrate. However, even though this is a time for celebration does not mean it is without its risks. New Year's accidents occur far more often than we would like.
Even with the global pandemic still looming, millions of Americans plan on celebrating this year. New Year's Eve is synonymous with alcohol consumption (particularly champagne), which only increases the risk of New Year's accidents.
These accidents can be life-altering, which is why you need to be prepared and practice safety precautions to avoid them. If you or a loved one find yourselves in a New Year's accident this year, contact the personal injury attorneys at Wormington & Bollinger and let us fight for you.
New Year's Statistics 
The entire holiday season is a busy time for everyone. From last-minute gift shopping to traveling to visit family, people are always on the go. That includes New Year's, as well. On top of that, the holiday season is also one of the booziest times of the year.
According to Alcohol.org, drinking rates increase by nearly 33% between Thanksgiving and New Year's Eve. As you can see, more people consume alcohol over the holidays than usual. The more people drink, the higher the risk of drunk driving accidents.
Here are some other vital statistics about New Year's accidents:
According to the National Safety Council (NSC), an estimated 384 people will die in fatal traffic accidents around New Year's Day.
Car travel has a higher fatality rate than any other mode of transportation.
During the New Year's holiday period in 2018, 39% of traffic fatalities involved drunk drivers.
Accidents involving drugs or alcohol increase by 71% on New Year's Eve compared to an average night on the weekend.
From 2013-2018, there were 916 fatal car accidents, which resulted in 1,004 fatalities.

Of these fatal accidents, 314 involved drunk drivers.
These drunk driving accidents led to 377 fatalities.

Texas ranks fifth in crash rates over the New Year's holiday period.
47% of men and 40% of women admit to binge drinking on New Year's Eve.
On average, people consume 4.4 drinks on New Year's Eve.
In 2019, 1,300 people suffered fireworks injuries over New Year's.
As you can see, New Year's accidents are a real problem that all Americans face if they plan on celebrating the holiday this year. However, by taking the necessary safety precautions, you can avoid these accidents and keep yourself and your loved ones safe.
Common New Year's Accidents 
As we have already mentioned, the holiday season is a popular time to consume alcohol, particularly on New Year's Eve. Due to the stress of 2020, many people want to let off some steam, which they plan to do with alcohol. While we are not saying you should not drink, we do caution that you drink responsibly and plan ahead.
However, drunk driving accidents are not the only ones to occur over this holiday period. Other New Year's accidents include:
Drunk driving accidents
Slip-and-fall accidents
Firework accidents
Pedestrian accidents
Common Injuries 
All of these accidents vary in severity, with some being more life-threatening than others. They can lead to a host of different injuries, which include:
Cuts, bruises, abrasions, and lacerations
Whiplash
Broken bones
Concussions
Neck injuries
Spinal injuries
Paralysis
Traumatic brain injuries (TBI)
Burns
Internal organ damage
It is vital that you seek medical attention immediately following an accident. Even if you believe that you are fine, you may have suffered injuries that won't make themselves known until much later. Without a proper diagnosis, you might not receive the appropriate treatment you need to recover. Also, without the proper medical paperwork, you might not be able to recover damages for your injuries.
Avoiding New Year's Accidents
You should take all the necessary precautions to avoid these accidents. You cannot control what others do, but you can control what you do. We are not saying you can't celebrate the New Year. However, we are urging you to practice precaution to keep you and your loved ones safe.
Some safety tips to help you avoid New Year's accidents include:
Designate a sober driver before starting your night.
Use rideshare apps (such as Uber or Lyft) or take a taxi to get you from place to place safely.
Never get behind the wheel of a car after consuming alcohol.
Never let a friend or family member drive after drinking. If necessary, take their keys and get them a ride home.
Avoid drinking on an empty stomach.
Know your limits and pace yourself.
Entrust your keys with someone to keep you from driving.
Plan to stay where you are drinking (if possible).
Get a hotel.
If you are a host, ensure everyone has a safe and sober ride home.
Do not wander the streets while drink. You are at a greater risk of pedestrian accidents.
Pay attention to the weather.
Leave with plenty of time in advance to avoid being in a rush.
The New Year is a symbolic time of starting fresh and turning over a new leaf. Nobody wants to start the year in an accident, but unfortunately, this is far too often the case. These accidents can be life-altering, which is why you need to be as careful as possible.
However, if you do find yourself in a New Year's accident, contact the personal injury attorneys at Wormington & Bollinger and let us fight for the justice you deserve.