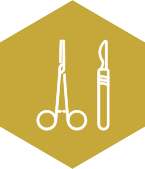 Surgical Errors
Medical malpractice continues to be a serious problem in the United States. In fact, it remains the third-leading cause of death in our country, behind only heart disease and cancer. This may come as a shock to many, but those who have received poor care or been injured because of negligence on the part of a healthcare professional understand just how life-changing this can be.
One of the most common types of medical negligence we see in Florida is surgical errors. When we are sick or are in need of medical attention, we trust doctors, surgeons, nurses, and other medical personnel to administer the right treatment in a responsible manner. When this does not happen, and we are injured as a result, it can be devastating.
Unfortunately, surgical errors often lead to serious injuries or death. Surgical procedures are stressful enough on their own, let alone when an avoidable mistake occurs. Often, these errors have catastrophic consequences for patients. While surgery is undoubtedly difficult and challenging at times, when surgeons do not fulfill their duty of care and act negligently, resulting in harm to the patient, they should be held accountable for their actions. Wormington & Bollinger's Florida medical malpractice lawyers understand how sensitive these cases can be and are here to help you fight for compensation.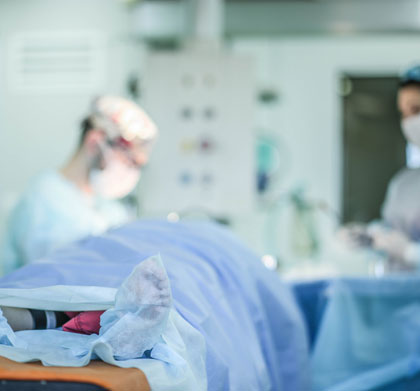 Common Examples of Surgical Errors
There is a lot that can go wrong during a surgery, regardless of how experienced and careful the surgeon is. This is why it is critical for hospitals and surgical teams to implement safety procedures and take extensive precautions. However, these precautions can fail, resulting in injury.
Some of the most common examples of surgical errors include:
Damage to surrounding muscles, tissues, organs, or nerves
Leaving surgical instruments in the patient
Infection
Administering too much or too little medication
Making an incision at the wrong location
Operating on the wrong patient
Operating on the wrong body part
Consequences of Surgical Mistakes
When a surgeon fails you because of negligence and puts your life or your loved one's life at risk during surgery, they need to be held accountable. Our Florida medical malpractice lawyers have the experience and knowledge to help patients who are the victim of surgical errors. Some of the consequences of surgical mistakes include:
Brain damage
Nerve damage
Infection
Death
If you find yourself the victim of medical malpractice in Florida, please contact Wormington & Bollinger today and schedule a free consultation with one of our lawyers. In addition to Florida, we have lawyers licensed in Texas, Colorado, and New Mexico and are happy to discuss your medical malpractice case with you today.