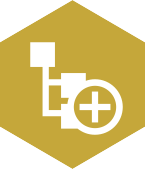 Types Of Nursing Home Abuse
Unfortunately, nursing home neglect and abuse is a common occurrence. If your loved one has been the victim of abuse while under the care of supposedly trusted healthcare professionals,
contact Wormington & Bollinger
today. Our experienced team of lawyers has represented people throughout North Texas in nursing home abuse cases, helping them obtain the compensation and justice they deserve. Nursing home abuse and neglect come in many different forms, and our lawyers know how to handle them all. The most common types of nursing home abuse typically fall within four different categories: neglect, physical abuse, sexual abuse, or emotional trauma. Regardless of the type of abuse, if you have reason to believe that your parent or loved one has been the victim of neglect or abuse while living in a nursing home, you may have the right to pursue legal action. To learn more about your options or to file a claim today, please
contact
our law firm.
Common Nursing Home Abuse Or Neglect Cases
Below you will find more information on the four most common types of abuse listed above. If you have any questions regarding the information below, please do not hesitate to contact Wormington & Bollinger.
Nursing home neglect is the most common form of abuse. In these cases, the caretaker or health care professional does not perform the duties required of them to help ensure the resident is well taken care of and looked after. Examples of neglect include failing to properly attend to bathroom duties, failure to provide the resident with essentials like food, water, medication, and hygiene, and not properly providing general care.
This is the second most common form of nursing home negligence and may be in the form of the following:
Pushing, shoving, or hitting
Burning
Slapping or kicking
Keeping restrained for long periods of time
Improperly restraining
Denying food or water
Forcing to consume certain solids or liquids
If you have reason to believe your loved one is being physically abused while under the care of medical professionals, you may be able to seek legal recourse. These cases are very serious and the individuals responsible need to be held accountable.
Sexual assault in nursing homes is an unfortunately common occurrence. Sexual abuse happens when a health care professional or caretaker engages in a non-consensual sexual act with a resident. In many cases, the resident may be unable to communicate that they have been taken advantage of.
Emotional or psychological abuse can happen through both verbal and nonverbal actions. Any behavior that knowingly causes emotional trauma to a resident may fall under this category. Common examples of emotional abuse are as follows:
Verbal assault
Physical threats
Degradation
Harassment
Isolation
Silent treatment
Resident-on-resident Abuse
In recent years, we have seen an increase in resident-on-resident abuse. This can come in the form of physical, sexual, mental, or verbal abuse and is extremely serious. In many cases, abuse of this kind happens when long-term care residents no longer have a natural barrier against being mean or abusive to one another, whether due to dementia or other neurological complications. Because of this, it is extremely important that residents are screened and monitored on a regular basis.
Please contact Wormington & Bollinger today if you think your loved one has been abused or neglected while living in a nursing home. We will be able to provide you with information and advise you on the next steps, including what needs to be done in order to pursue legal action.