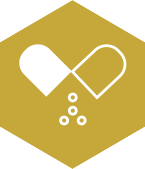 Medication Overdosing
Medication errors are some of the most common types of medical malpractice we see here in Florida. In fact, mistakes with medication account for a quarter of all malpractice cases. While the majority of doctors, nurses, and other healthcare professionals are highly trained and work with precise attention to detail, others are not as careful.
In many cases, it is the nursing staff that causes medication errors such as overdosing or administering the wrong medication. There are numerous reasons for this, including being understaffed and under-trained. When it comes to prescribing prescription drugs, it is of the utmost importance that the dosage amount is carefully followed. Even a wrong decimal point or number can have catastrophic consequences. If you have lost a loved one because of an overdose, or if you were given the wrong amount of medication because of someone else's negligence, please contact our Florida medical malpractice lawyers. You may be able to pursue a medical malpractice lawsuit and seek compensation for this unfortunate mistake.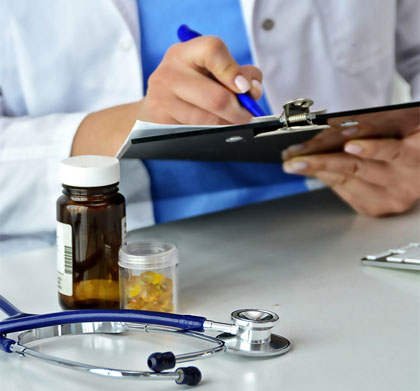 Side Effects of a Medication Overdose
Any kind of medication overdose can be extremely serious, putting the patient at risk of a wide range of side effects. In recent years it has become evident that there is an opioid problem in the United States, often leading to deadly overdoses. Whether you are taking a medication for chronic pain or for another condition, it is imperative you are aware of what could go wrong if the wrong dosage is taken.
Some of the most common side effects of dangerous drugs include:
Psychological or emotional problems
Birth defects
Stroke
Kidney or liver failure
Uncontrollable bleeding
Cardiovascular disease
Sleeping problems
Digestive problems
Heart attack or other cardiac problems
Death
Unfortunately, drug makers often release medications without properly warning doctors or consumers. When these dangerous drugs are then taken at the wrong dosage, the results could be devastating.
Common Reasons for Medication Errors
When a medication overdose is caused by a doctor, nurse, or another healthcare professional, you may be able to sue them for malpractice. Some of the most common reasons medication overdoses occur include:
Miscommunication between the medical staff
Miscalculation on the part of the doctor
Failure to check for allergies or other drug interactions
Errors in administering the medication
Improperly writing the prescription
Administering the wrong medication to the wrong patient
Mixing up prescriptions
Improperly dosing a patient
Similar drug names
Medical abbreviations
Preventing medication errors can be difficult, especially because we are trained to trust doctors and other medical professionals. We assume they have our best interests in mind and are doing everything in their power to help us get better. When we are prescribed a medication, and that dosage is wrong, it could result in an overdose.
If you or a loved one has overdosed on a medication because of a mistake made by your doctor, nurse, or another healthcare professional, please contact the Florida medical malpractice attorneys at Wormington & Bollinger. We offer free consultations and are here to sit down with you and discuss your case. We understand how stressful these types of situations can be and will do everything we can to ensure justice is served. We have lawyers licensed in Texas, Florida, Colorado, and New Mexico and are happy to discuss your medical malpractice case with you today.