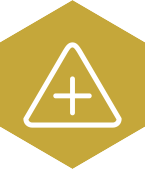 Warning Signs Of Nursing Home Abuse
When a loved requires medical care in nursing homes, families work hard to find a facility that will provide the best possible care. Sadly, this trust can be destroyed when your loved one becomes the victim of negligence or active abuse on the part of nursing home staff, doctors, or nurses. There are many different warning signs of nursing home abuse, many of which you will find listed below. If you fear that your elderly relative or loved one is being abused or neglected by the nursing home professionals you have entrusted with his or her care, please contact Wormington & Bollinger. Our team of lawyers have years of experience representing individuals throughout North Texas in cases of nursing home abuse and are therefore well-equipped to represent you in a court of law.
Some of the most common and important warning signs of nursing home abuse and neglect are listed below. If you have any questions about this information or have noticed other signs that have led you to believe your loved one is not being properly cared for, please contact us today.
While it is no secret that accidents happen, nursing home residents require supervision and should not suffer repeated falls. If your loved one is falling and sustaining injuries on a regular basis, this is a sign of neglect that should be brought to the attention the supervisory personal of the nursing home.
Being properly hydrated is extremely important for elderly individuals. If you notice that your loved one is not properly hydrated, this can be a sign of neglect or abuse.
Contrary to what many think, bedsores are 100% preventable. The existence of a bedsore may indicate that nursing home caretakers are not properly re-positioning a resident, failing to hydrate a resident, or not getting the resident out of bed and moving around.
Malnutrition has become a huge problem in nursing homes, and it is also one of the warning signs of neglect. Without proper nutrition, an elderly person's body may have difficulty fighting infections and healing bedsores. When under a proper care plan, your loved one should, at the very least, maintain their current weight. Rapid weight loss may be a sign of depression, withholding of food, and improper balance of medication, and abuse.
Inexplicable Bruises Or Fractures
A common warning sign of physical abuse or neglect is if you notice that your loved one has bruises and fractures that cannot be explained or the facility's explanation just doesn't make sense.
Isolation is one of the most common signs that something is wrong with the care your loved one is receiving at the nursing home. If they are not talking to anyone, skipping social hours or meal times, and seem unlike themselves, there is a good chance they are being isolated and neglected.
The warning signs listed above will help you determine whether or not your loved one is being mistreated in their nursing home. If you have noticed any of these signs, it is important for you to contact the nursing home administrators as well as a nursing home abuse lawyer from Wormington & Bollinger. We will investigate your case and work with you one-on-one to ensure your loved one is safe and that justice is served.