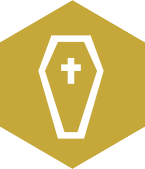 Nursing Home Abuse And Wrongful Death
Finding a nursing home that provides your loved one with adequate care and a roof over their head can be difficult, both emotionally and logistically. Unfortunately, no matter how much research you do and how good you feel about the facility, there are tragic cases of nursing home abuse so severe, they can result in the untimely death of a resident. These cases are all too common. Nursing home residents die each year due to inadequate care or nursing home neglect and abuse. In many cases, we see deaths associated with bedsores, wandering, falls, malnutrition, dehydration, and other injuries that could have been prevented if proper policies had been carried out.
Wrongful death cases can be extremely challenging and difficult on the people left behind, which is why it is important to seek the representation of a lawyer from Wormington & Bollinger. Our experienced legal team will work hard to determine whether the death was due to nursing home negligence and provide the peace and closure for families seeking answers. It is our mission to provide peace and closure to families struggling with the abuse or death of a loved one. It is important to note that, in some cases, the nursing home may try to cover up the cause of death so an investigation should be started immediately. To learn more about your legal rights or to set up a consultation appointment today, please contact our law firm.
Common Causes Of Wrongful Death In Nursing Homes
At Wormington & Bollinger, our nursing home abuse lawyers are well-equipped to handle cases of wrongful death. We have experience representing individuals with a wide range of claims and have helped families throughout North Texas seek justice and compensation for the untimely death of an elderly loved one.
The most common causes of death as a result of nursing home abuse or neglect are as follows:
Physical abuse
Neglect resulting in untreated diseases or malnourishment
Errors in administering medication
Misdiagnosis
Failure to bring in outside help
Serious infections
Lack of resident supervision
Falls
Unsanitary conditions
While many senior living facilities have medical professionals on staff that are dedicated to providing superb care and ensuring all residents are being well cared for, this isn't always the case. Many nursing homes are run by large corporations that pay less attention to the people under their roof than to the profits they are turning.
To discuss your case with one of our nursing home abuse lawyers or to get started with the legal process, contact Wormington & Bollinger today. We will help you pursue for funeral expenses, loss of companionship, medical expenses that accrued as a result of abuse, and more.