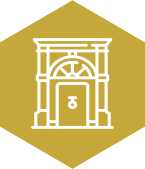 Premises Liability
You may be able to file a lawsuit if you have sustained an injury on the land or property of another person. If you have fallen on a wet floor or slipped on a person's sidewalk that was not properly cleaned and sustained a serious injury, you may be able to file a lawsuit against the property owner. These types of injuries can be serious enough to require a trip to the emergency room at the very least, leading to a financial headache for you. A serious trip or fall can also cause injuries that you may have to live with for the rest of your life, which can potentially lead to more problems down the road.
Property owners, managers, and homeowners are responsible for maintaining their premises in a reasonably safe condition. If their negligence leads to your injury, you have the right to seek compensation for your medical bills, lost income, emotional suffering, and other costs. At Wormington & Bollinger we have handled a wide range of premises liability claims with great success. If you have sustained a serious injury in the McKinney, Texas area due to a dangerous property condition, please contact us for a free initial consultation and to see how we can help you.
Our team of lawyers understands that injuries in slip and fall cases can be very serious, which is why we pride ourselves in providing litigation services and representing clients to ensure that justice is served. While most properties are regulated by building and safety codes that ensure landowners and property managers meet certain safety standards, it is not uncommon for owners to fail to comply with these codes. In premises liability cases, our firm may bring in a local, Dallas-Fort Worth architect to examine the property for code and safety violations and other potential hazards.
In some cases, premises liability suits can be difficult to settle. Many people assume they have a case just because they got hurt or sustained an injury on someone's property. However, this is not true. In order to prove a premises liability case in court, the plaintiff must show that his or her injuries were directly caused by a condition on the property that was not safe. Additionally, it must be proven that the landowner had prior notice of the unsafe condition on the property. You should be aware that this type of notification can be actual or constructive, which can pose a challenge to prove.
If you have sustained an injury due to a slip or fall on someone's property and think you may have a premises liability case, please contact Wormington & Bollinger today. We have fought numerous such cases and have had desired results throughout the years for clients in cities like Dallas, Fort Worth, Arlington and Plano.