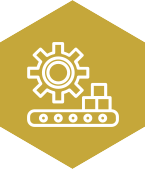 Defective Products
There are hundreds of thousands, probably even millions, of products on the market that have the potential for injury. As consumers, we assume the products we see on the shelves and online are safe and ready to be purchased. Unfortunately, this is simply not the truth. Every single year countless Americans are unnecessarily injured because of defective products. There are numerous things that can go wrong with a given product, beginning in the design phase all the way to how it is marketed. When manufacturers fail to responsibly design and create products, the results can be devastating to consumers. Thankfully there are numerous ways in which the law can help consumers hold manufacturers accountable.
One of the most common reasons we see defective products hit the market is the desire to get something on the shelves and to consumers as quickly as possible. With this mindset manufacturers often cut corners and do everything they can to make a profit - unfortunately at the expense of consumers. Dangerous and defective products hurt and kill thousands of people every single year in Texas and throughout the United States. At Wormington & Bollinger, our product liability attorneys have worked countless cases of this type and know what it takes to fight back. If you have been injured by a defective product, please contact our Plano attorneys today. We know the devastation faulty products can cause to individuals and their loved ones and are here to help you file a lawsuit against the suppliers, manufacturers, and distributors of these dangerous products.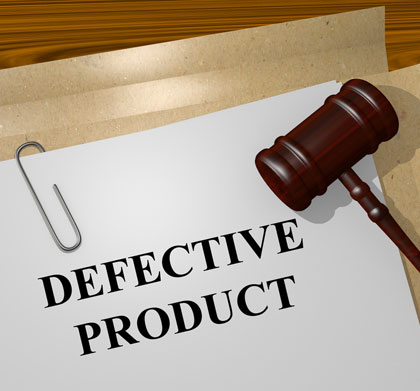 Common Types of Product Liability Cases
Wormington & Bollinger has widespread experience and the resources necessary to help you pursue a product liability case in Denton County. Sadly, any number of things can go wrong with products, from children's toys to medical devices and car accessories. Regardless of the type of defective product you are dealing with, you can count on us to fight for your rights. In the event someone is injured by a defective product, he or she may have grounds to file a lawsuit against the manufacturer, wholesaler, or distributor. The three most common types of product liability claims are:
Manufacturing Defect
Design Defect
Failure to Warn (or Marketing Defect)
To learn more about each specific type of product liability case, please contact our McKinney attorneys today. Our law office is equipped to handle a wide range of product liability cases, including those involving:
Vehicles
Vehicle Parts
Drugs
Toys
Medical Devices
Machinery and Tools
Household Tools and Appliances
Food Poisoning
If you have sustained a serious injury or lost a loved one because of the above, or due to another defective product, please do not hesitate to contact Wormington & Bollinger today. Our experienced McKinney product liability lawyers will help you navigate the legal system and find a solution that is best for your case. Defective product cases are relatively complicated and liability can be difficult to prove, which is where we come in. To learn more about our extensive experience representing individuals impacted by defective products in Denton County, please contact our law office today and schedule a free consultation.