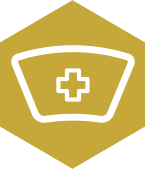 Nursing Home Neglect & Abuse
Nursing home neglect and abuse cases are expensive because the cost of gathering and reviewing medical records and data is high. Many lawyers will not accept nursing home abuse and nursing home neglect cases for that reason. Located in McKinney, Texas, and representing the families of nursing home abuse and neglect victims throughout the Dallas–Fort Worth and North Texas areas, personal injury lawyer Maria Wormington, founder of the Wormington & Bollinger law firm, is committed to helping families who trusted their loved ones to a nursing care facility.
Ms. Wormington's unique background includes working in a hospital as a registered nurse, and in a nursing home facility as a nursing assistant. Ms. Wormington uses her extensive training and background to help victims and their families with nursing home abuse and neglect claims.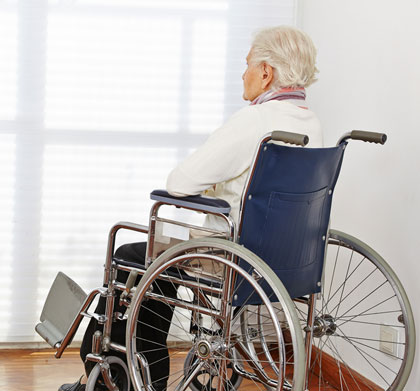 Signs and Symptoms of Nursing Home Neglect
Nursing home neglect and abuse claims typically involve serious injury or wrongful death, including:
Bedsores: Bedsores are also known as pressure sores or decubitus ulcers; our nursing home neglect lawyer handles claims involving bedsore injuries.
Broken bones: Personal injury lawyer Maria Wormington represents victims who suffer broken hips, arms and other bone fractures because of improper restraint or the negligence of nursing care employees.
Falls: Nursing home negligence leading to falls is common, usually occurring from improper restraint, lack of supervision, or slips and falls from substances on the floor.
Medication errors: Medication errors include wrong dosages, wrong medications and failure to dispense medications. Our nursing home neglect and abuse lawyer handles claims involving medication errors.
Starvation and dehydration: We handle claims involving negligence leading to starvation and dehydration, including death from failing to provide food and water or failing to properly monitor a nursing home resident.
If your parent suffered an injury or died because of nursing home abuse or nursing home neglect, you should seek counsel from a personal injury lawyer who understands medical records and the standard of care required by healthcare givers, including nursing home employees.
Located in McKinney, Texas, Wormington & Bollinger represents accident victims and their families throughout North Texas in personal injury, car accident, and medical malpractice claims. We represent clients in and around Collin County, Dallas County, Denton County, Grayson County, Hunt County, Parker County, and Wise County, including McKinney, Dallas, Fort Worth, Irving, Plano, Arlington, Las Colinas, Lewisville, Plano, Frisco, Allen, Denton, Sherman, and Greenville.
To learn more about nursing home neglect or abuse claims or the legal process or to discuss your claim with an experienced and aggressive McKinney–Dallas personal injury lawyer, please schedule a free, confidential consultation with attorney Wormington & Bollinger by calling 972-569-3930, or you may fill out our intake form and we will contact you to schedule a consultation.