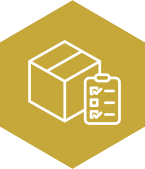 Product Liability
Product liability laws are in place to help establish responsibility for defective products which may lead to personal injury. These laws also work to determine where in the production and distribution of the product in question the defect occurred. Product liability laws extend to any product that is proven to be unreasonably and unpredictably dangerous when used for its intended purpose. This also extends to defective drugs. Additionally, defective products are those that have either been designed with defects or were improperly manufactured. A flaw in the design or manufacturing of a product may lead to an unsafe product that could inflict injury on a consumer. There have been many cases of dangerously designed consumer products that lead to serious injury or even death to consumers, which is where our law firm comes in.
At Wormington & Bollinger, our team of attorneys has extensive experience in product liability cases and will work hard to investigate your specific case and defective product. If you or a loved one has been injured due to the defectiveness of a particular product, please contact our law firm today to see how we can help.
Our attorneys serve those in the Dallas-Fort Worth area including cities like Plano and Arlington, who have been injured due to a flaw in a consumer product. In product liability cases, the law may find blame on some or all of the individuals who were involved in the manufacturing of a product. This may include the product designer, manufacturer, supplies, or retailer.
Wormington & Bollinger has a great deal of experience with dangerous or defective product liability cases, including the following:
Defectively manufactured farm equipment that malfunctioned and caused injury
Defectively manufactured children's toys that led to injury
Failure of manufacturer to warn of the right use/maintenance of heavy equipment
Food products that have been contaminated with bacteria
More specific types of product liability cases include the following:
Vehicle rollovers
Airbag injuries
Boating accidents
Commercial airline crashes
Electrical injuries
Industrial plant injuries
Unsafe baby furniture
At Wormington & Bollinger, our hard work on behalf of clients in the McKinney, Texas area has resulted in financial recoveries as well as more awareness amongst manufacturers to design safer toys, furniture, automobiles, etc. We understand that no amount of money can compensate for the loss of a loved one, but we will do our best to help you receive the compensation and justice you deserve. Contact us today to learn more.