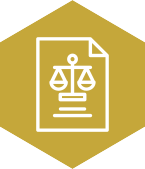 Oil And Gas Litigation
Wormington & Bollinger has an experienced team of attorneys that have extensive experience in oil and gas litigation cases and we have represented a wide range of companies in the industry. Our clients include natural gas producers, natural gas and exploration production companies, natural gas transmitters, natural gas operators, coal companies, oil distribution companies, international petroleum companies, drilling and energy service companies, field service companies, and more. We serve businesses located in Dallas-Fort Worth and the surrounding area, which allows us to reach a broad variety of clientele.
At Wormington & Bollinger, our team of attorneys has experience working with onshore, offshore, domestic, and international oil and gas disputes. We strive to find the right solution for your particular case, whether it requires going to court or settling privately. We have a deep understanding of the oil and gas industry, which allows us to properly serve you and your dispute needs.
Because our attorneys have such a keen understanding of the oil and gas industry, we have been able to handle a wide variety of disputes, including those in the following areas:
Leases and Assignments
Farm-out Agreements
Pipeline Condemnations and Easements
Pipeline Construction
Natural Gas Storage Facilities
Trade Secrets Theft Protection
Royalties and Revenue Interests
Fiduciary Duty Claims
Secured and Unsecured Liens
Hydraulic Fracturing
Additionally, our lawyers have in-depth knowledge of the energy industry and have worked with numerous clients who deal with oil and gas leasing, exploration, and production. We have represented oil and gas producers, operators, landowners, and other parties within the field with a broad range of disputes. Other oil and gas law matters that our McKinney, Texas lawyers have worked on include regulatory matters, environmental concerns, and so on. A great deal of work involves litigating existing disputes and counseling clients in regard to their current leases, contracts, joint operating agreements, and other issues in order to avoid litigation. Wormington & Bollinger also works with those in the midstream area, specifically clients related to pipeline work for natural gas transmitters. Our lawyers have also worked with oil and gas and energy companies in conjunction with land use development and zoning approvals in cities like Dallas, Fort Worth, Plano and Arlington.
If you have any questions about Wormington & Bollinger's oil and gas litigation services or would like to set up a consultation appointment today, please feel free to contact us.