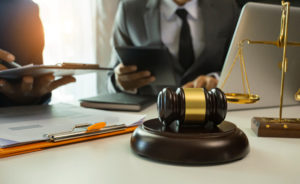 Unfortunately, accidents are a part of life. Even the most careful person in the world can find themselves on the receiving end of an accident. After all, while they can take all the necessary precautions to protect themselves, they cannot control the actions and intentions of others. Often, it is another person's recklessness and negligence that leads to these devastating accidents. While many accidents lead to personal injuries, some can end up far worse.
All accidents complicate life. From car accidents to medical negligence claims, you're likely to experience injuries (ranging from minor to severe) and mounting medical bills. However, whenever someone loses their life in an accident, things become even more complicated. It is hard enough dealing with a personal injury claim, but wrongful death claims are some of the most difficult to navigate.
Dealing with the loss of a loved one is never easy. It is impossible to place a monetary value on this loss. After all, no amount of money can bring back your loved one. However, wrongful death claims exist to help you recover some compensation to help ease this period in life.
If you lost a loved one in a terrible accident, contact Wormington & Bollinger today. Our wrongful death attorneys will assist you throughout this time, fighting for the justice you deserve so that you can mourn and recover as a family.
What are Wrongful Death Claims?
All accidents are devastating in their own way. Some leave you with lasting injuries that impact you later in life, some leave you with mounting medical bills that cause you financial burdens, while others leave you with immense property damage. However, in some cases, they take a loved one away from you. In the U.S., there were 167,127 deaths due to unintentional accident injuries in 2018, making these accidents the third leading cause of death in the country.
As we said earlier, no amount of money can equal the loss that you have experienced. We understand that. However, in many circumstances, you are well within your right to file a wrongful death claim. These claims help you recover damages that will help you and your family recover and mourn moving forward.
While each state has different grounds when it comes to wrongful death claims, according to Chapter 71 of the Texas Civil Code, these cases are accidents that result in an individual's death because of someone else's "wrongful act, neglect, carelessness, unskillfulness, or default."
For example, a drunk driver striking and killing someone, or a person dies because of a dangerous prescription drug they took. The actions of an individual do not have to be intentional to file a wrongful death claim, either. In cases like these, you can hold someone responsible for their actions.
Wrongful Deaths Causes
Not all wrongful death claims are the same. As we mentioned earlier, accidents can occur for a host of reasons. While many are minor, some can result in death. Some of the most common wrongful death causes include:
Car accidents (speeding, distracted driving, drunk driving, failing to obey traffic lights, signs, and laws, etc.)
Pedestrian accidents
Defective products
Dangerous drug cases
Medical negligence or malpractice
Wrongful deaths can occur in various situations for many different reasons. Regardless of the accident, if you lost a loved one in an accident, you might be within your rights to file a wrongful death claim. Let the expert attorneys at Wormington & Bollinger help you through this trying time.
Filing a Wrongful Death Claim
We understand how devastating losing a loved one can be. While there is no amount of money that can bring a loved one back, the compensation you recover in a wrongful death case can help ease the stress you might have.
However, not everyone can file a wrongful death claim. Just because you are close to someone does not mean you have the right to file a claim. Only immediate family members have that right. A wrongful death attorney can only file a lawsuit on behalf of spouses, children, and parents. Either one family member or a group of several members can file these claims.
Additionally, adoptive parents of an adopted child also qualify as immediate family members.
Statute of Limitations
Losing a loved one is hard for anyone. It takes years for a family to mourn their loss, and often, the family is never the same. While no one wants to focus on other things after a loss, it is paramount that you not wait following the wrongful death of a loved one.
While you do not have to file a claim immediately, you only have a limited amount of time to do so. In the state of Texas, you only have two years from the date of the death to file a wrongful death claim. If you wait past that point, no court will hear your case.
However, there are some exceptions to that rule, such as:
If the plaintiff is a minor
If there was fraudulent action
It was not determined during that two-year span if the defendant was negligent or not
The plaintiff suffered physical or mental impairment during that period, which kept them from filing a wrongful death claim
Unless your case falls within one of these exceptions, you must file wrongful death claims within the allotted two years to ensure you and your family recover the compensation you deserve.
What Kind of Compensation Can You Recover?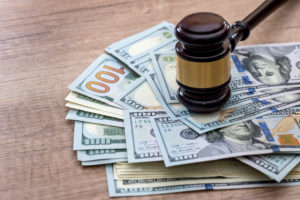 One of the main points your wrongful death attorney will talk with you during your initial meetings is what kind of compensation you can recover. Our wrongful death attorneys understand the massive impact of losing a loved one.
The compensation you hope to recover in these lawsuits is to help you and your family move forward. Hopefully, this sum will help you and your family shoulder the burden of your loss and provide some reprieve from the stress you experience.
Some damages you can recover include:
Loss of income
Loss of inheritance
Funeral costs
Pain and suffering
Loss of benefits (healthcare, pension, etc.)
Loss of consortium (spouse, children, or other family member loses love and companionship of the deceased)
Survival damages (damages the estate receives if the accident did not initially kill the victim but caused injuries that eventually led to the death, including victim's pain and suffering, as well as medical costs and loss of income)
Punitive damages (while not a direct compensation, courts award these damages if they find the defendant was exceptionally negligent or irresponsible; act as a form of punishment)
Wrongful death claims are complicated. Not only do you have to struggle with the loss of a loved one, but you often have to go up against and face the at-fault party. However, with the help of a trusted and experienced wrongful death attorney, you can ease the stress of the situation while ensuring you receive the compensation and justice you deserve. If you lost a loved one due to someone else's negligence, give Wormington & Bollinger a call today.