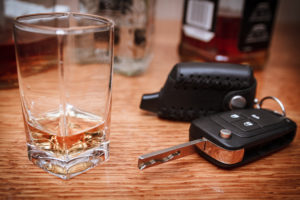 Drunk driving is one of the most serious offenses a person can commit. When you decide to get behind the wheel of a car after having a few (or more) drinks, it can have devastating repercussions. New Year's Day is one of the deadliest days of the year for drivers. On this day, from 2013-14 to 2017-18, over 1,000 people were killed in fatal accidents across the country. The states with the highest crash rates over this period are:
Mississippi
Oklahoma
South Carolina
Wyoming
Texas
Dallas County saw the third-most fatal crashes over New Year's Eve/Day over this period. Sadly, this shouldn't come as a surprise because of how dangerous Dallas-area highways and streets can be. More on that later.
At Wormington & Bollinger, we strive to educate our clients and provide them with the information they need to take legal action or protect themselves from a lawsuit. In the event of an accident caused by a drunk driver, there are specific steps to take in the immediate aftermath. Today's blog is going to look at these steps, as well as your rights as the victim of a drunk driving accident, common injuries following these types of accidents, and how to prove liability.
If you have any questions or would like to discuss your case with an attorney, call our McKinney law office today. Our Dallas personal injury lawyers have extensive experience handling these types of cases and are prepared to do the same for you. Drunk driving is a serious offense that could result in debilitating injuries, long-term rehabilitation, and insurmountable medical bills. If a drunk driver impacted you, contact Wormington & Bollinger today. 
Drunk Driving Accident Statistics
Before we look at the most common types of drunk driving accidents, injuries that happen as a result, and what your rights are if you are injured, let's go over the facts:
20 percent of Zebra's survey respondents between the ages of 35 and 44 know someone who was killed by a drunk driver
26.6 percent of female respondents between the ages of 18 and 24 admit to driving while tipsy
36.4 percent of college-aged respondents said they can drive 'fine' after three to four drinks
50.2 percent of people between the ages of 18 and 24 use a rideshare service every time they go out to drink
In 2018, 10,511 people died in drunk driving accidents

In 2016, 10,497 people died as alcohol-related crashes (accounting for 28 percent of all fatal accidents)

There were more than 1 million drivers arrested for driving under the influence of drugs or alcohol in 2016
In the United States, nearly 30 people die in drunk driving accidents every day (one person every 50 minutes)
Alcohol is involved in 40 percent of all traffic accidents
Drunk driving accidents cost the U.S. $51 billion every year
On average, a person will drive 80 times under the influence of alcohol before they are arrested
An estimated 75 percent of fatal car accidents that take place between midnight and 3 am involve alcohol
Approximately 75 percent of all drunk drivers in fatal accidents were not wearing a seat belt
Take a rideshare service like Uber or Lyft, refrain from drinking, ride with a friend, or stay the night. There are plenty of ways to avoid drunk driving and, in turn, serious accidents that result in injuries and fatalities. If a drunk driver hits you, contact Wormington & Bollinger today.
Steps to Take Following a Drunk Driving Accident
We know drunk driving accidents are often serious, but what do you do if an impaired driver has hit you? Many of the steps below are similar to other types of accidents. If you have any questions about the information below or are unsure how to proceed, contact Wormington & Bollinger. Here is a look at the steps to take if a drunk driver injured you:
Call the police
Seek medical attention and keep a record of the care you receive

Including any medical bills, lost wages, rehabilitation costs, etc.

Collect information from any other involved parties
Talk to witnesses
Hire an experienced McKinney drunk driving accident lawyer
Having a lawyer on your side is one of the smartest things you can do. Drunk driving cases are often complicated, especially if fatalities are involved. To ensure justice is served, talk to a lawyer about your rights and make sure you have all the documentation necessary to file a lawsuit.
Top Injuries from Drunk Driving Accidents
 Drunk driving accidents happen all the time. Some of the most common injuries from these types of accidents include:
Spinal cord injuries
Head trauma
Injuries to the legs and knees
Whiplash and other neck injuries
Chest trauma
Brain injuries
Common Damages in Drunk Driving Car Accident Claims 
Some of the common damages sought in drunk driving accident claims include:
Property damage, including any damage to your vehicle
Medical bills, including rehab, physical therapy, and any other future medical treatments
Loss of wages
Compensation for disability and disfigurement
Any expenses incurred in the event of wrongful death, including cremation, funeral, and burial costs
Compensation for emotional pain and suffering or mental anguish
Any other out-of-pocket expenses related to the accident
Punitive damages
One of the most challenging aspects of any drunk driving accident claim is proving negligence or liability. You must be able to show the driver caused the accident, which led to your injuries. Unfortunately, merely showing they were intoxicated at the time of the crash is not enough. You must be able to prove they were negligent, which is where we come in.
Knowing how to spot a drunk driver may save your life. Put down your phone, and keep your eyes on the road. If you notice erratic behavior or if you suspect drunk driving, call the police before an accident happens. To schedule a free consultation with one of our lawyers, give us a call today.