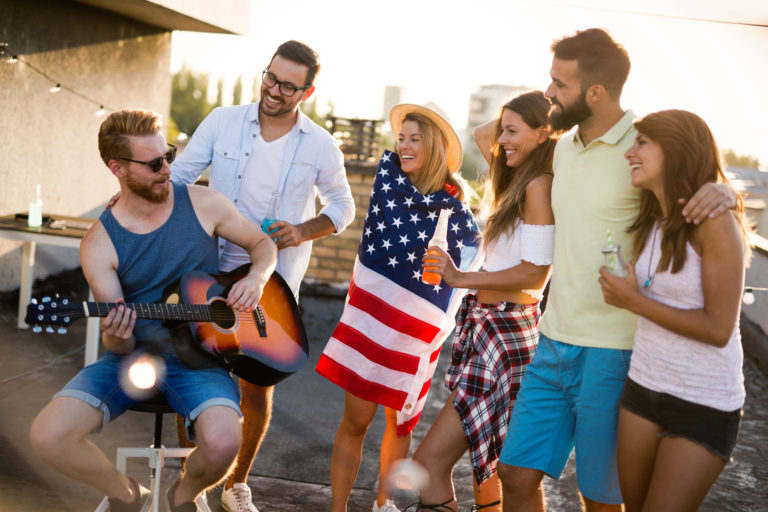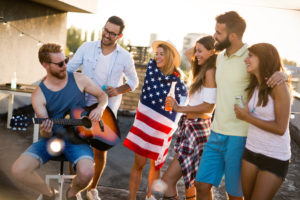 As we continue through 2020, we swiftly approach one of the most popular holidays in the entire year. That's right! The 4th of July is nearly upon us! This holiday is a time to come together with friends and family to celebrate the birth of our nation. People enjoy grilling outside in the warmth of the sun, cooling off by taking a dip in the pool or a lake, and capping off a day of festivities with a show of fireworks in the night sky. While the 4th of July is a time for fun and excitement, it is often marred with disaster. Whether by carelessness or inexperience, 4th of July accidents continue to occur at an alarming rate.
4th of July accidents can happen for a host of different reasons. Often negligence is the cause for many of these accidents. When one of these accidents occurs, it often leads to severe injuries that require immediate medical attention. No one wants to have their 4th of July celebrations cut short due to an accident, so it's crucial that you stay vigilant and careful, regardless of what you do over the 4th of July weekend.
Even if you are the most careful person in the world, accidents can and do happen. 4th of July accidents are no exception. We want everyone to enjoy their Independence Day celebrations, which is why we are here to help you avoid 4th of July accidents. However, if you do suffer an injury in an accident this upcoming holiday weekend, do not hesitate to call Wormington & Bollinger.
Types of Accidents
There are countless 4th of July activities for people to enjoy, so it only makes sense that there are also countless different accidents that can occur while celebrating. Various factors play into what kind of accident occurs and the severity of it. To help you avoid 4th of July accidents, we are going to look at some of the most common accidents that occur over this holiday.
Car Accidents
Like most holiday weekends, the 4th of July is no stranger to traveling. People will hit the roads to travel to family, lake houses, firework shows, and more. With the roads more crowded than usual, there is also a greater risk when traveling. Because of this, the 4th of July ranks third among holiday weekends for fatal car accidents with 307 fatal accidents a year, trailing only Memorial Day and Labor Day weekend.
The 4th of July is also a popular drinking holiday, ranking as the number one beer-drinking holiday in America. Americans spend roughly $1 billion on beer for the 4th. Unfortunately, far too many people drive drunk over this weekend. 38.5% of all accidents over this holiday weekend are drunk driving accidents.
Fireworks Accidents
This should come as no surprise. Fireworks and the 4th of July are synonymous with one another. You cannot go through this holiday weekend without seeing at least one firework. While they are a staple in most people's celebrations, they are still dangerous. After all, fireworks are explosives. The Pew Research Center conducted a data analysis from 2000-2018 and found that over half of all fireworks-related injuries each year occurred within the first eight days of July. There were 4,900 in 2018 alone. In 2018, males made up 61% of injuries. The most common injuries were burns at 38%, bruise and abrasions at 19%, and cuts at 15%.
Cooking Accidents 
The weather is often perfect for spending the day outside around the 4th of July. Unsurprisingly, Independence Day is the most popular grilling holiday in the U.S. and around 56% plan to cookout or barbecue in 2020. However, grilling outside often involves open fires, which can get out of hand if you aren't careful. Between 2014 and 2018, fire departments responded to an annual average of 8,900 home fires involving grills or barbecues. July ranked number one with home fires, followed by June. Thermal burns made up almost half of all emergency room visits for grilling-related injuries.
Swimming Accidents
Swimming is a common activity during the summer. After all, people are always looking for ways to escape the heat. They'll either swim in a private pool or go visit a lake or beach. Unfortunately, swimming accidents are all too common during the 4th of July. Swimming accidents ranked 25th throughout all of 2018, but in the first eight days of July, they ranked 5th, according to Pew's analysis.
Avoiding Disaster
No one wants to see an accident ruin their 4th of July celebrations. Unfortunately, that is the case for many people. Emergency room visits spike on the days surrounding the 4th. Wormington & Bollinger want you all to enjoy your holiday celebrations without fear of injury. That is why we have provided some useful tips to avoid 4th of July accidents:
Never get behind the wheel of a car while under the influence of drugs or alcohol.
If you plan on drinking, arrange a ride home, either with a designated driver, a taxi, or a rideshare service.
Leave your home with plenty of travel time to avoid speeding.
Leave enough space between you and other drivers. Never tailgate.
Never let young children play with or light any fireworks.
Always supervise older children using fireworks, such as sparklers. Remember, sparklers can burn over 2,000 degrees Fahrenheit.
Always shoot fireworks in open spaces, away from homes, trees, and dry foliage.
Never try to relight or handle malfunctioning fireworks. Soak them in water to prevent accidents.
Do not use homemade fireworks.
Only trained professionals should light large fireworks.
Always wear protective eyewear when lighting fireworks.
Never leave an open fire unattended.
Keep small children away from open fires and grills.
Never use a grill or fire under a tree or other overhang.
Make sure inexperienced swimmers, such as young children, are wearing a lifejacket.
Make sure there is a lifeguard or adult supervising children as they swim.
To avoid 4th of July accidents, we urge you all to be extra careful when celebrating. You do not want your celebrations to end in the emergency room. If you do suffer an injury in an accident that wasn't your fault, contact Wormington & Bollinger and let us help.