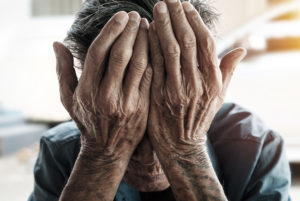 Elders are a cherished part of millions of families. After all, without them, our families would not be where they are today. They raised us, are loving grandparents, and helped establish millions of families. Many of them have done so much to ensure that their families are better off. However, it's this knowledge that makes it all the more upsetting to know that some people would deliberately harm an elderly person. Elder abuse can occur in various ways, but all forms are harmful.
To raise awareness of elder abuse, the International Network for the Prevention of Elder Abuse and the World Health Organization at the United Nations (UN) launched World Elder Abuse Awareness Day on June 15, 2006. Now, every June 15, the world comes together to provide communities worldwide the opportunity to understand the abuse and neglect millions of elders face daily. The day aims to create a better understanding of the cultural, social, economic, and demographic processes affecting the elder community.
As premier elder abuse attorneys, Wormington & Bollinger understands the importance of spreading awareness about elder abuse and why it occurs. It comes in many forms and can be difficult to recognize, which is why spreading awareness is so pivotal. Join Wormington & Bollinger on World Elder Abuse Awareness Day in spreading vital information regarding elder abuse. If you or a loved one has experienced elder abuse, contact Wormington & Bollinger and let us fight for you.
What is Elder Abuse?
Every year, countless elders experience abuse, neglect, and exploitation at the hands of those caring for them. As you get older, the body and mind both weaken. Elders cannot help or defend themselves from abuse and often rely on others to help meet their basic needs. However, while these individuals should receive the highest level of care, many of them do not get this level of respect.
Elder abuse is the knowing, intentional, or negligent act by a caregiver or any other person that leads to harm or serious risk to an elderly individual. As we have stated previously, this abuse comes in many different forms, which makes it hard to identify right away. Not all elder abuse is physical. Here are some of the most common forms of elder abuse:
Physical Abuse: intentionally inflicting physical pain or injury on an elder, which includes punching, slapping, kicking, bruising, physically restraining, hitting with or throwing an object, and more.
Sexual Abuse: non-consensual sexual contact of any kind with an individual who cannot understand, are threatened, are physically forced, or are unwilling to consent.
Emotional Abuse: inflicting emotional or mental pain or anguish on an elder through verbal or nonverbal acts, such as threats of violence, belittling, humiliation, intimidation, and more.
Neglect: this often occurs when an individual is an elder's caregiver, such as at nursing homes; this occurs when caregivers fail to provide basic life necessities, such as food, shelter, health care, protection, and more.
Financial Exploitation: includes the illegal taking, misuse, or concealment of funds, property, or assets of an elderly person for another person's benefit.
Through World Elder Abuse Awareness Month, more and more people learn that this abuse is not as simple as they once thought.
Effects of Elder Abuse
As you can see, elder abuse can occur in several different ways. Roughly one in ten adults 60 years old and over experience elder abuse in some form, with some estimating as many as 5 million American elders experience abuse a year. Some studies show that only one in 14 cases are reported to the authorities. In nearly 60% of all cases, a family member is the one that commits the abuse.
These large numbers of elder abuse begin to add up. Unfortunately, elders who have experienced abuse are at a 300% higher risk of death than those who have not been mistreated. While less discussed, the losses of financial exploitation range between $2.9 billion and $36.5 billion, according to experts. However, it does not receive as much attention as other forms of elder abuse.
Signs of Elder Abuse
As you can see, many cases of elder abuse go unnoticed, largely because perpetrators are family members. However, there are some key signs to look out for so that you can identify and stop this abuse:
Physical injuries, such as bruises, broken bones, burns, pressure marks, cuts, and more.
Unusual anxiety and depression.
Withdrawal from everyday activities
Sudden change in alertness
Strained relationships
Bruises or other physical injuries around genital areas
Bedsores, unattended medical conditions, and poor hygiene
Weight loss
Belittling, threats, and embarrassment from spouses, family members, or caregivers
Sudden changes in financial situations
There are several signs that you must stay aware of to prevent elder abuse. World Elder Abuse Awareness Day is an opportunity to spread vital information around the world. Most Americans have at least one person close to them, who is an elder. This information can help them protect their loved ones from abuse.
The Importance of World Elder Abuse Awareness Day
World Elder Abuse Awareness Day presents an opportunity for the world to spread awareness regarding the unfortunate circumstances surrounding elder abuse. It's a chance for communities worldwide to gain a deeper understanding of this abuse, providing them information detailing its effects on elders and those around them. This day is held in support of the U.N. International Plan of Action, recognizing elder abuse as a public health and human rights issues. Individuals, communities, and organizations around the globe are called to action to raise awareness on elder abuse with the hopes of reducing and eventually eliminating it.
Wormington & Bollinger understands how impactful elder abuse can be for an individual and their families. We encourage you all to participate in World Elder Abuse Awareness Day on June 15. If you or a loved one has been the victim of elder abuse, contact Wormington & Bollinger and let us fight for you.