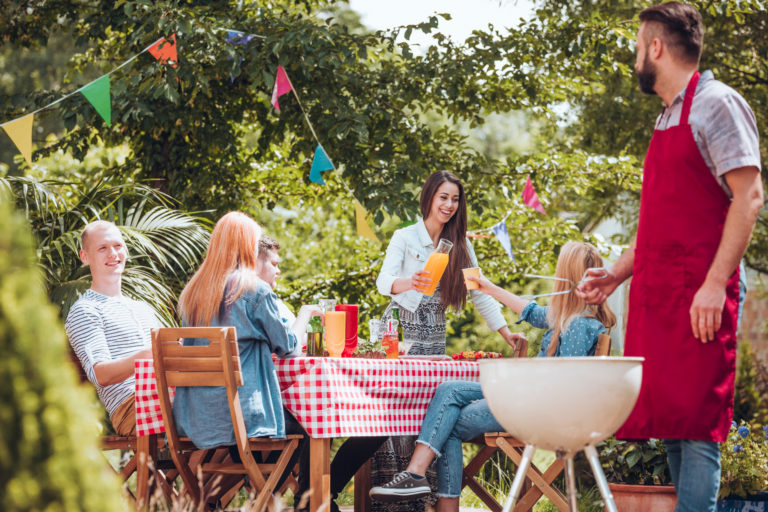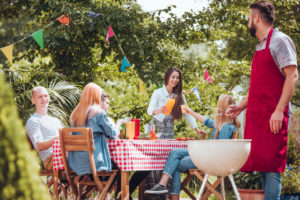 Labor Day weekend is finally here, which means many people are going to be celebrating. Even though the coronavirus pandemic is ongoing, millions of people plan on traveling this upcoming holiday weekend. While travel numbers are down, nearly six million people plan on traveling by air this Labor Day weekend, while an estimated 42.5 million more plan to travel by car.
While people use Labor Day weekend as a time to relax and have fun, the holiday weekend does come with inherent risks. As we just mentioned, millions of people plan on hitting the roads to travel to their holiday destination. Unfortunately, that also means that roads will be busier than usual, which means accidents are more likely to occur.
Even beyond traveling, the holiday weekend comes with other dangers and risks that could put you and your family in danger if you are not careful. You are supposed to enjoy your time over the holiday weekend, not worry about injuries.
Unfortunately, you cannot control the actions of others. Often, other people's negligence leads to you suffering for their actions. However, with the help of a personal injury attorney, you can fight for the justice you deserve. If you suffered an injury or sustained any other damage over Labor Day weekend, contact Wormington & Bollinger and let us fight for you.
Labor Day Accident Statistics
Labor Day is a much-needed day off for all Americans across the country. Even with the pandemic still ongoing, many Americans plan on celebrating this holiday weekend with friends and family.
Labor Day is a busy weekend. People are in a rush to get to where they need to go. They often do not pay as much attention to what they are doing, which can lead to disaster.
Here are some essential facts to keep in mind for the upcoming holiday weekend:
One of the most popular activities during Labor Day weekend is boating. However, if you are not careful, boating can lead to disaster. In 2019, 613 people died in boating accidents, while 2,559 people were injured.
Along with the Fourth of July and Memorial Day, Labor Day makes up for one-third of all boating-related fatalities.
In 2018, there were 372 traffic fatalities over Labor Day weekend, accounting for 10.48% of traffic fatalities in September.
In 2018, 38% of traffic fatalities over Labor Day weekend involved a drunk driver.
The National Safety Council (NSC) estimates that there will be around 390 traffic fatalities in 2020 (however, COVID-19's impact on travel and activities may alter that).
More than 3,000 kids under the age of 15 go to the emergency room for fireworks in the U.S. Even sparklers (which can burn up to 1,200 degrees) can cause harm.
Grilling is an essential part of most Labor Day festivities, but it can also be dangerous. According to the National Fire Protection Association, an annual average of 19,700 people go to the emergency room for injuries involving grills. The summer months account for most of these injuries.
If you suffered an injury in an accident that was someone else's fault, you might be able to seek compensation with the help of Wormington & Bollinger.
Safety Tips
Even though accidents can and do happen over Labor Day weekend, if you are careful, you can protect yourself better. You cannot control the actions of others, but you can take the necessary steps to put you and your loved ones in a position to avoid as much danger as possible.
If you plan on celebrating Labor Day, implement these safety tips to keep yourself out of harm's way:
Leave with plenty of time in advance to avoid speeding on highways.
Leave enough space between the cars in front of and behind you to allow stopping time.
Do not speed.
Obey traffic laws, signs, and signals.
Never get behind the wheel of a car after drinking.
Never get behind the wheel of a boat after drinking.
Keep children away from grills and fires.
Never leave an open fire unattended.
Do not use a grill under a tree or overhang.
Do not allow young children to play with fireworks. Supervise older children using fireworks, such as sparklers.
Shoot fireworks in open spaces away from buildings, trees, and dry foliage.
Always wear a lifejacket when boating. After all, nearly 85% of those who drowned were not wearing a life jacket.
Always ensure inexperienced swimmers have a life jacket on and are being supervised.
These are just a handful of useful tips to keep you and your loved ones safe. Our team of expert personal injury attorneys wants everyone to have a fun and safe Labor Day weekend.
Contact a Personal Injury Attorney
Nobody wants their vacation time ruined because of an accident, especially one caused by someone else's negligence. This time is for relaxing and spending time with family. When someone else is reckless, they can cause significant damage.
If you or someone you love was injured in a Labor Day accident, remain calm. Gather as much information about the accident as possible. Take pictures of the scene of the accident, as well as any property damage and injuries.
Call the police so that they can arrive at the scene, do their own investigation, and write a police report. Exchange contact information with all involved parties, as well as any eyewitnesses (phone number, address, driver's license, insurance information, etc.).
Remember, even if you feel like you are not injured, seek medical attention anyway. Many injuries do not make themselves known until well after an accident has occurred. If a doctor does not diagnose your injuries right away, you may not be able to receive compensation for them.
Lastly, contact the experienced personal injury attorneys at Wormington & Bollinger. We understand how devastating any type of accident can be, especially during vacation. That is why we are committed to fighting for the justice you deserve. If you are involved in an accident over Labor Day weekend, contact Wormington & Bollinger and let us help.