A standard car accident is bad enough, but an accident with an 18-wheeler raises the risk of injury immensely. If you have been involved in an accident with a big semi-truck or other large vehicles like this, you need to obtain a lawyer as soon as possible. An accident that involves a large trucking company can get very complicated, very quickly. So be prepared with a team behind you.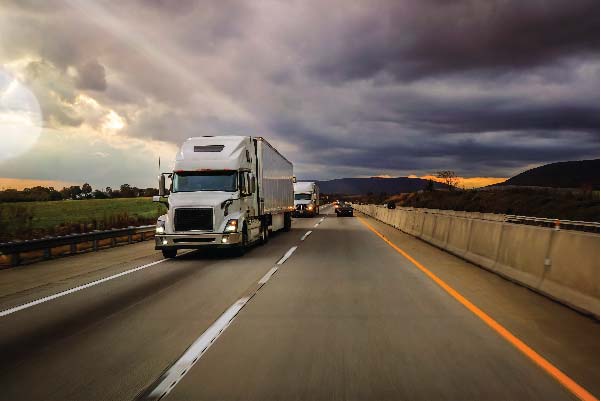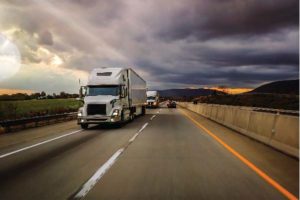 Trucking companies with several trucks out on the road have quite a bit of experience with accidents and the legal ramifications. This alone should make you want to have the best legal team you can get to represent you.
Let's examine more about 18-wheeler accidents and why you need an attorney on your side.
Injuries Resulting from an Accident with an 18-Wheeler
Consider how much an 18-wheeler weighs. Now imagine all that weight coming at you during an accident. Injuries can obviously be much more severe than a typical car crash. We aren't just talking about the driver, either. All the passengers can be severely injured as well. Often, these injuries can be life-altering or fatal. Some of the most common injuries include:
Broken bones
Head injuries
Neck injuries
Back injuries
Spinal cord injuries
Broken ribs
Traumatic brain injuries (TBIs)
Internal bleeding
This doesn't even begin to mention the mental trauma one goes through in an accident like this. PTSD can leave you feeling paralyzed, not knowing how to move forward.
The chances of a fatality occurring during an 18-wheeler accident are increased as well. This is where a wrongful death lawsuit can come in. The family of a loved one that has passed away in an accident with an 18-wheeler can file a wrongful death lawsuit against the at-fault driver as well as the company that employed them.
Damages Involved in an 18-Wheeler Accident
As we've discussed, 18-wheeler accidents bring about even more significant damages and injuries. Because of this, higher compensation is usually sought after in legal suits. The stakes are much higher in these cases!
While most big truck accidents are settled outside of court, a settlement should only be accepted if it is a fair offer and all medical costs, damages, legal fees, and other expenses are taken into account and will be covered. Don't forget to account for future medical care costs if needed. Do not agree to a settlement that is less than what you deserve should never happen, even if more negotiations need to take place or your case needs to go to court. No matter what happens, you need a legal team that knows what they're doing and will take charge of getting you what you deserve. Your attorney will make sure that you're compensated for things like:
Current medical treatment costs and potential medical expenses in the future
Damages incurred to your vehicle or the replacement of your car.
Lost income due to missing work
Possible loss of future income if you're disabled
Pain and suffering
Emotional and mental distress
Who's Involved in a Semi-Truck Legal Case?
While a common accident between normal-sized vehicles usually involves just two different parties, a semi-truck accident involves substantially more people and companies. There could be multiple parties involved in this type of lawsuit from an 18-wheeler accident, including:
The negligent truck driver
Truck owners
Employers of the truck driver
Truck and truck parts manufacturers
Maintenance companies
Freight owners
With so many different parties involved, things can get complicated quickly. Everyone likes to blame one another to reduce their own liability. A lawyer can help you through the entire legal process and will work with all the parties involved as well as their legal teams, saving you stress, time, and the need to "pull your hair out."
Significant Evidence in Truck Accidents
Much of the same evidence that is important in a regular car accident is still vital in a semi accident, like taking pictures at the scene, documenting everything, getting witness statements and contact information, etc. In addition, there is other evidence that is important in an accident involving an 18-wheeler. Evidence specific to these types of accidents may include:
Examining the driver's training and qualifications
Driver medical records, including possible sleep studies done
Drug screening records
Delivery documentation
Weight tickets
Truck inspection records and maintenance records
Your legal team will know what types of records will need to be gathered and what's most important to your particular case. In addition, your attorney has the experience you can count on to help you through all the necessary steps a lawsuit requires. Do not try going at this type of legal suit on your own. Your chances of coming out on top are substantially limited without help from a legal team.
Find an Attorney You Can Count On
If you were injured in an accident with an 18-wheeler, you must have a legal team behind you to handle your complex case. You better believe that the opposing party has a powerful group of attorneys they are working with.
Our team at Wormington & Bollinger is not only qualified but also experienced in successfully securing the compensation that our clients deserve to pay for damages, incurred medical costs, and more so that they can move on with their lives.
Wormington & Bollinger also has the skills to fight for families that may have been left behind because of an accident with a large rig. We know what a devastating time it must be, and obtaining compensation on behalf of their loved ones is one of the ways that we can help.
An accident with an 18-wheeler is no joke. Contact our team today to request a free consultation to meet with a member of our legal team and get started on your case. We will swiftly begin to move your case forward so you can be at peace knowing that everything is being handled.
We look forward to hearing from you!