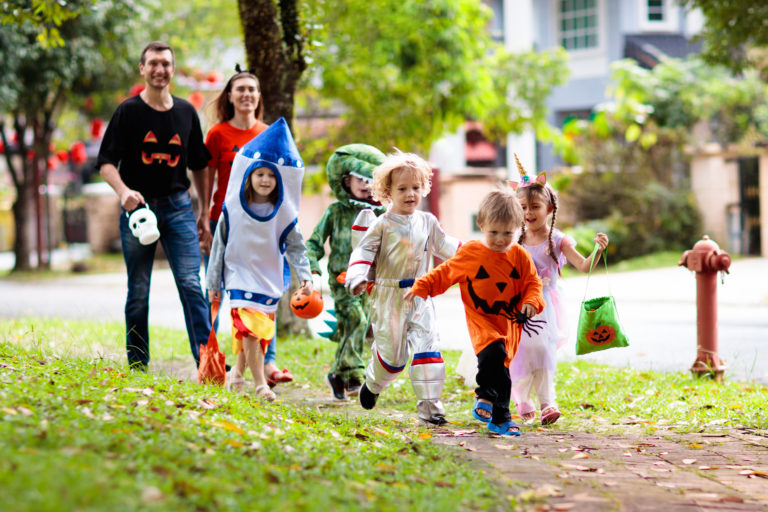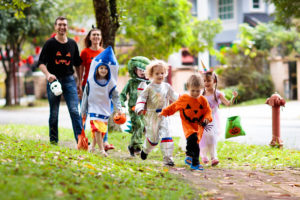 As 2020 winds down, we have finally reached the holiday season, with Halloween just around the corner. Virtually the entire month is dedicated to dressing up, spooky stories, candy, and so much more. It's an exciting time for everyone, regardless of if you are a young kid or a grown adult. Halloween is a time for fun and excitement, but unfortunately, that is not always the case.
People's festive joy is far too often cut short because of Halloween accidents, often to no fault of your own. There are those out there who act without abandon whose negligence often leads to devasting accidents. While you cannot prevent someone from behaving a certain way, you can take all of the necessary precautions to protect you and your loved ones.
Whether you are going to a costume party or taking your kids trick-or-treating, nobody wants their night to end in disaster. Halloween accidents happen every year, and it is vital that you know what preventative measures to take to keep you and your loved ones safe.
However, if you do find yourself in a Halloween car accident, pedestrian accident, or some other accident, having the aid of a trusted and experienced personal injury attorney can come in handy. Give Wormington & Bollinger a call if you find yourself in a Halloween accident.
Most Common Halloween Accidents 
Before we run through ways you can avoid disaster this Halloween, it helps to understand what the most common Halloween accidents are. Unfortunately, you can experience an accident in a myriad of ways. It pays to be aware of the potential dangers you might face on this holiday.
Even though we are still living through a global pandemic, more than 148 million U.S. adults plan on celebrating Halloween this year, according to the National Retail Federation. Most activities will see a decrease in participation compared to 2019, except for safe at-home activities (decorating their homes, carving a pumpkin, and dressing up their pet).
Regardless, with so many people choosing to celebrate this year, it helps to understand the potential Halloween accidents that are most likely to happen:
Pedestrian accidents
Premise liability accidents
Slip and fall accidents
Product defect accidents (typically involving costumes, decorations, and makeup)
Food allergy injuries
These are just a handful of accidents that can occur on Halloween. With so many people out, the risks only increase. If you do find yourself in a Halloween accident, do not hesitate to contact one of our trusted and experienced personal injury attorneys at Wormington & Bollinger.
Sobering Halloween Accident Statistics 
While Halloween is a time for dressing up with friends and family for a night of fun, far too often, this night ends in disaster. People often think that these things cannot happen to them, but on nights like Halloween, the chances of experiencing an accident are much higher.
Let's take a quick look at some telling statistics about Halloween:
Children are twice as likely to die in a traffic accident on Halloween.
One in three children has a food allergy.
There are around 3,800 Halloween-related injuries every year.
52% of all car accidents that occur on Halloween involve alcohol.
86% of adults bring alcohol with them to Halloween parties.
House fires injure 41 people every year.
On Halloween, the risk of a pedestrian fatality is 43% higher than on a regular evening.
Children between the ages of 4-8 are ten times as likely to die in a Halloween pedestrian accident.
October ranks second (trailing only July) in traffic fatalities.
Halloween is the deadliest day of the year for children in pedestrian accidents.
As you can see, Halloween accidents are no joke. They can occur without a moment's notice, leaving you to deal with the consequences. Many of these accidents are often the result of someone else's negligence.
Halloween and Children
As you can see from the statistics above, children are at a particular risk. Children are usually the ones who engage in trick-or-treating, which means they are out on the streets in bunches. Even the most well-behaved children are not nearly as aware of their surroundings as their parents. Crossing the street and engaging with others can be dangerous if they are not careful.
To make matters worse, far too many parents do not prepare their kids for the dangers of Halloween. According to Protect America, 70% of parents do not accompany their children when they go trick-or-treating. 65% of them do not have a talk with their kids about being safe on Halloween.
Additionally, visibility is key, yet many parents do very little to help their child. 82% of parents do not put reflective tape or some other visibility aid on their child's costume when they go out. Furthermore, 63% of children do not carry a flashlight when they go trick-or-treating. Shockingly, 12% of children under the age of 6 are allowed to trick-or-treat alone.
Stay Safe This Halloween 
Nobody wants to have this holiday ruined because of an accident. You cannot control what others do. You can, however, control what you do and how you react to your environment. There are plenty of preventative measures you can take to keep you and your loved ones safe this Halloween.
If you have kids that are going trick-or-treating:
Never let young children trick-or-treat alone.
Put reflective tape or another reflective material on their costume to improve their visibility.
Make sure they have a flashlight with them.
If you have older children that are trick-or-treating alone, create a detailed plan, showing them where they can go and when they need to be home.
Talk about safety on Halloween.

Do not take candy from strangers.
Do not accept rides from strangers.
Avoid dimly lit areas.
Do not enter the home of a stranger.
Do not eat candy until an adult has inspected them for tampering, food allergies, and more.

Make sure their costumes, wigs, and accessories are non-flammable.
Make sure all costume makeup is non-toxic.
Yield for cars and always look both ways before crossing the street.
Never split up from the group.
If you intend on driving that night:
Do not get behind the wheel of a car after drinking.
Yield to pedestrians.
Keep your headlights on.
Keep your radio volume low to hear your surroundings.
Avoid distractions like texting or eating while driving.
Do not speed through neighborhoods.
Stay alert for trick-or-treaters on roads, sidewalks, yards, medians, curbs, and alleyways.
Be extra cautious when pulling in and out of driveways or making turns.
Contact a Personal Injury Attorney 
Nobody wants their Halloween to end in disaster. However, thanks to the negligence of others, countless individuals suffer personal injury in Halloween accidents every year. There are things you can do to protect you and your loved ones, but you cannot control the actions of others.
If you or someone you loved suffered an injury in a Halloween accident, contact our personal injury law firm at Wormington & Bollinger and let us help.