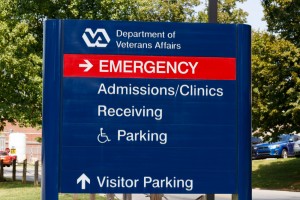 Hospitals and medical facilities exist so that the general public has a place they can go for any of their medical emergencies or conditions. In many instances, patients are required to stay in these facilities to receive the treatment they require. The majority of hospitals do an excellent job in caring for their patients, but there are still far too many that are full of reported cases of medical malpractice.
To the dismay of many, these cases of malpractice can lead to fatal outcomes. Wrongful deaths are often the outcomes of medical professionals acting irresponsibly. Such is the case in a West Virginia Veteran Affairs Hospital, which is confirming their second homicide in a series of investigated deaths.
Wrongful Death At Va Hospital
81-year-old George Nelson Shaw Sr. died under suspicious circumstances while in the care of Louis A. Johnson VA Medical Center in Clarksburg, West Virginia last year, making this the second confirmed homicide in this facility. The widow, Norma Shaw, had her lawyer, David Goyer, answer any further questions.
Goyer reported that Mr. Shaw Sr.'s body was exhumed early this year. An Armed Forces medical examiner reported to the family that the autopsy revealed the incidence of "a severe hypoglycemic event." Goyer stated that they recorded "the cause of death as insulin administration." Shaw did have other conditions, but he was never diabetic, according to his widow's attorney.
For nondiabetics, insulin can lead to hypoglycemia, often proving to be fatal.
Further Investigations
The Louis A. Johnson VA Medical Center is currently in the midst of an investigation involving a string of suspicious deaths at their location, according to officials from the Office of Inspector General for the Department of Veterans Affairs. The office reported in a statement that they are working with federal law enforcement partners to investigate the circumstances surrounding these deaths.
Just a week before the announcement, a wrongful death claim was filed with the VA. The death in question was that of retired Army Sergeant Felix Kirk McDermott who passed away in April 2018. An autopsy revealed that McDermott died hours after receiving "one massive insulin injection," according to Tony O'Dell, the family's attorney. The cause is very similar to that of Shaw Sr.'s.
O'Dell's complaint aligns with the allegations that the Inspector General's office is investigating nearly 10 cases, which all include veterans dying of hypoglycemia following an insulin injection, dating as far back as June 2017. The families of many of the victims have reached out to him, looking for answers, O'Dell said.
The medical center issued an email statement declaring that no current employee is involved in any of these allegations of potential misconduct. There has been no suspect identified as a person of interest, at least not to the public.
Instances of medical misconduct occur at an alarming rate. Even institutions designed to care for individuals who spent their lives serving their country are at risk. These cases of medical malpractice, unfortunately, can lead to death. If you or a loved one has been the victim of medical misconduct or wrongful death, contact Wormington & Bollinger today.