There were 505 motorcycle accident fatalities in Texas in 2017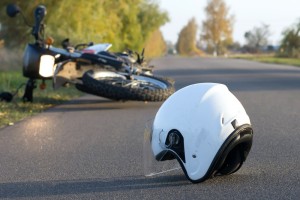 The temperatures are starting to rise here in Texas and elsewhere throughout the United States, which means more motorcyclists on the roadways.
As motorcyclists everywhere excitedly get their bikes ready for the warm summer months, it is important we talk about safety. Unfortunately, with the summer seasons comes more accidents involving motorcyclists, bikers, and pedestrians.
It is no secret that motorcycles are inherently more dangerous than other vehicles. Not only are motorcycle riders exposed, but they have less visibility to other drivers and pedestrians. Whether you've been riding your entire life or have just picked up the hobby, it's imperative you brush up on your motorcycle safety tips before summer kicks off. Operating a motorcycle with control, precision, and safety requires both great physical and mental skills.
Shocking Motorcycle Accident Statistics 
But first, the facts.
According to the Governors Highway Safety Association (GHSA), motorcycle fatalities in the U.S. decreased by 5.6 percent in 2017. This means we saw approximately 300 fewer deaths in 2017 than in 2016. That being said, 2016 was the deadliest year for motorcyclists with the highest number of fatalities since 2008.
One of the most positive statistics to come out of recent studies is that 65 percent of motorcyclists reported wearing their helmet in 2017, which is up from just 60 percent in 2013.
Texas Motorcycle Accident Facts 
Before we look at some of the most common reasons motorcycle accidents take place in the summer, let's touch on some motorcycle accident facts specific to Texas:
There were 505 motorcycle accident fatalities in Texas in 2017
Of these deaths, 204 occurred on rural roads compared with 301 in urban areas
52 percent of all motorcyclists who died in 2017 were not wearing a helmet
Most Common Causes of Summer Motorcycle Accidents 
Accidents can happen every single day for a wide range of reasons. In the summertime, this is particularly true. There are numerous hazards during the warm summer months that motorcyclists should be aware of, from more people on the roadways to heavy rains and distraction. To keep yourself and others safe this summer riding season, we encourage you to pay attention to your surroundings, always wear your helmet, and avoid any unnecessary distractions.
The most common causes of summer motorcycle accidents in Texas include:
Unsafe lane changes
Speed
Driving under the influence of drugs or alcohol
Lane splitting
Sudden stops
Inexperienced or undertrained drivers
Left turn accidents
Dangerous road conditions (such as heavy rains and other inclement weather)
Motorcycle defects
During the summer, there is more traffic congestion because of vacations, more teenage drivers on the roads, active construction zones, and an overall increase in motorcyclists on the roads. Stay safe this summer by making sure you are prepared and paying attention to other drivers.
If you have been involved in a motorcycle accident in McKinney this summer, please contact the personal injury lawyers at Wormington & Bollinger today.