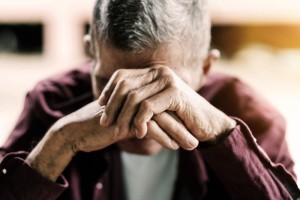 The elderly are extremely susceptible to being exploited and abused, often by those charged with their care. While many people immediately think of physical abuse when they hear the term "abuse", there are many other ways in which the elderly can be taken advantage of. Psychological, financial, and sexual abuse are all unfortunately common in nursing homes through Texas and the rest of the United States.
The National Committee for the Prevention of Elder Abuse estimates that 1-2 million adults over the age of 65 have been mistreated, exploited, neglected, or injured by a caregiver in America. These numbers are shocking, to say the least. Perhaps the worst part? Only one in every 14 incidents of elder abuse is reported to local or state authorities. This is why it is so important that we raise awareness about elder abuse and what can be done to prevent it.
The Different Types of Elder Abuse
Before we look at what it takes to prevent elder abuse in America, let's take a quick look at the different types of abuse:
Physical Abuse – Physical abuse includes any form of force that causes injury or pain to another person. In nursing homes, this includes pushing, pinching, shoving, kicking, and many other disturbing actions. The inappropriate use of medications and physical restraints are yet another form of physical abuse.
Verbal or Mental Abuse – Elder abuse often takes a verbal form in nursing home settings. Some examples of verbal elder abuse include name calling, yelling or cursing, intimidation, giving the silent treatment, and any other verbal actions that cause distress.
Financial Abuse – One of the most common forms of abuse is financial abuse. This may include the inappropriate use of an elderly person's funds to denying the individual access to his or her own bank accounts.
Sexual Abuse – This form of abuse involves the act of inappropriate touching, rape, sodomy, or coerced nudity.
Caregiver Neglect – When a caregiver intentionally fails to meet the social, emotional, or physical needs of an older person, they may be guilty of caregiver neglect. Unfortunately, this type of abuse takes place far more likely than many people realize.
How to Reduce Elder Abuse 
Preventing elder abuse takes dedication, education, and knowledge. As McKinney elder abuse attorneys, we have seen firsthand how devastating any type of abuse can be – not just on the elderly victim. We are dedicated to the well-being of your loved one and will do everything we can to fight for their rights, should they become the victim of abuse. Here are a few ways to reduce elder abuse in nursing homes:
Be involved in their care planning right from the start – To ensure your elderly loved one's well-being, the first thing you should do is make sure you are involved with their care from the start. Make your presence known and discuss the type of care they want to receive openly.
Do your research – Before settling on a nursing home, make sure you do your research. Visit the facilities and talk to the caregivers, director, and anyone else who works there. You can read reviews from US News and World Report, both of which provide rankings for nursing homes.
Make frequent visits – This is especially important in the beginning. If possible, visit the facility at different times and days of the week to make sure your loved one is being properly cared for at all times.
Monitor their care and speak up – If something doesn't seem right to you, speak up! You should also try and attend the meetings that discuss your loved one's care, whenever possible.
If your loved one has been the victim of nursing home abuse, please contact Wormington & Bollinger today. Our McKinney elder abuse attorneys have extensive experience representing these individuals and will do everything we can to ensure justice is served.