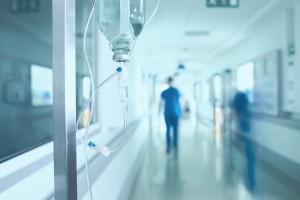 Houston doctor Shafeeq Sheikh was found guilty of raping a sedated patient in her hospital room in 2013, but he was only sentenced to 10 years of probation by a Texas jury last week. According to Houston Police chief Art Acevedo, the outcome is "beyond troubling", as Sheikh was found guilty of raping the heavily-sedated patient. Back in 2013, Sheikh was working a night shift at a Houston hospital where a female patient was staying overnight because she was having a hard time breathing. During her stay, she was assaulted numerous times throughout the night by Sheikh. According to a testimony given by the victim, she tried calling a nurse during the initial assault, but the alarm button did not work. Sheikh came back two more times and raped her without a condom. Witnesses said that they later discovered the call button had been disconnected.
During the trial, Sheikh testified that he thought the sexual encounter was consensual, saying that the "patient grabbed his hand during the chest exam in the early morning hours and placed it on her breast." He also testified that the patient "touched his penis and he took it as a sign that she wanted to have sex." Following the assault, the victim was outspoken about the assault and said she had been taken advantage of. There was a two-year investigation prior to Sheikh's arrest.
The Outcome
While Sheikh was charged with assault in 2015, a Houston jury sentenced him to just 10 years of probation, no jail time. The Texas Medical Board revoked his license following the arrest and he will now have to register as a sex offender for life, but many believe this is far too lenient a sentence for the heinous crime that was committed. During the trial, the victim said Sheikh came into her room saying he needed to check her lungs after she was admitted for a severe asthma attack. He then touched her breasts and vagina underneath her hospital gown. As discussed, Sheikh then came back into her room twice, raping her on the second occasion. The patient reported the rape to nurses as soon as she effects of the sedative wore off. She was given a rape kit and provided a detailed description of the doctor to hospital security. Two years later, hospital surveillance showed Sheikh had swiped his badge to enter the victim's floor at least 12 times during the night. DNA evidence collected from Sheikh and a sample taken from the rape kit eventually confirmed him as the guilty party.
Sheikh continued to say the encounter was consensual and his defense said, "he made a mistake, but he didn't sexually assault her." The jury of 7 men and 5 women sided with the defense, choosing to keep Sheikh out of jail.
Sexual assault has been in the spotlight in our country over the last year, especially in regards to household Hollywood names, such as Harvey Weinstein and Matt Lauer. However, anyone can find themselves the victim of this kind of crime. If you or someone you love has been sexually abused, or if you think you have a medical malpractice lawsuit on your hands, please do not hesitate to contact Wormington & Bollinger today and schedule an appointment with one of our McKinney personal injury lawyers.