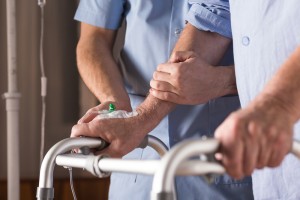 It's no secret that nursing home abuse is on the rise in America, with an estimated five million elders abused every single year. There are several prominent reasons for this increase in abuse, from inadequate training of caretakers to facilities not being able to handle the number of residents under their roof. According to the National Center on Elder Abuse, one in 10 individuals over the age of 60 have been abused at one time or another. An additional 24.3% of residents will experience at least one instance of physical abuse while under the care of a nursing home. This is extremely serious and highlights the importance of due diligence.
Texas Nursing Home Abuse Cases in the Spotlight
In recent months, we have seen several high profile cases shake the Texas community, in particular, with stories of abuse and neglect. One such story we told you about last month involves a Tyler nurse who is now facing murder charges for his actions in the Louis and Peaches Owen Heart Hospital. This story, along with others, highlights how serious nursing home abuse has become in Texas.
Unfortunately, Texas is home to a large pattern of poor care that has caused the state to end up at the bottom of all quality care lists. In 2014, Texas was ranked 51st out of 51 and given an "F" grade by Families for Better Care, an organization committed to nonprofit advocacy. While there are undoubtedly good nursing homes in Texas, stories of abuse and neglect overshadow these facilities. There are more than 1,200 long-term care facilities in Texas, 306 of which have been cited for serious deficiencies. Furthermore, the AARP saw 766 severe violations in 2015, all of which resulted in immediate harm to residents or put them in jeopardy of harm. But that's not all. Also in 2015, inspectors cited Texas nursing homes for 17,466 violations, but there were only 40 enforced actions taken.
Elder Abuse Shows No Sign of Slowing Down
In Texas, all residents in nursing homes have the right to receive respect and be well cared for. These facilities are required to meet the needs of each individual resident through their personalized care plan. However, this is not always the case. Many of the cited nursing homes mentioned above consistently fall short on the level of care given to residents. Furthermore, Texas officials routinely fail to impose any penalties on facilities that are operating at a lesser standard. For example, in 2015, approximately 320 long-term care facilities accounted for the majority (94%) of all violations. Yet a shocking 22 were all that received citations. In order for nursing home abuse to subside in Texas, these facilities need to be held accountable. Protecting our elders and ensuring they receive the care they deserve must start with those working in the facilities, as well as the inspection agencies.
If your loved one has been abused or neglected in a Texas nursing home, please contact Wormington & Bollinger today. Our McKinney nursing home abuse attorneys understand how serious these cases are and will do everything we can to fight for your rights. Please give us a call today and schedule a free consultation.