We are all ready to get outdoors and start planning those summer vacations! Whether you're going to a sandy beach for vacation or planning a staycation around your hometown, it doesn't matter. There are several personal injury risks out there that you should be aware of and watch out for this coming summer.
Let's look at some of those personal injury risks that happen during summer vacations and talk about ways to avoid them so that you can just focus on making memories and relaxing with your friends and family.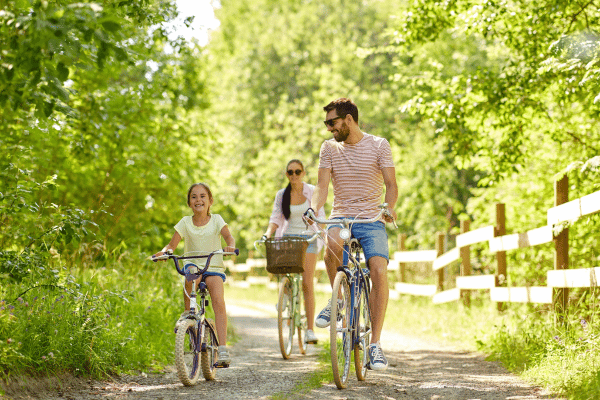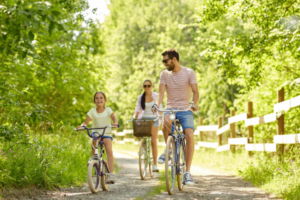 Potential Summertime Personal Injury Risks
1. Drownings and Other Water-Related Injuries
Visiting the beach, pool, or lake is often a "go-to" for vacationers or weekenders alike. Some people swim, canoe, or fish, and still, others love to go boating or cruise on a jet ski. With all the water fun comes the risk of getting hurt or drowning. This can especially be true when young kids are involved. It can be so easy to lose track of a child for just one second, this is often when accidental drownings occur.
2. Car Accidents
As more people hit the road for their summer trips, there are more cars on the road but more cars on the road in unfamiliar places as well. As many people rush from one activity to the next, driving on roads they are not well acquainted with, car accidents can easily happen.
3. Bicycle and Pedestrian Accidents
Increased amounts of pedestrians and bikers claim the roads during the summer months, adding to a higher risk of accidents. While these accidents can often involve cars, biking and pedestrian accidents can happen on their own as well.
4. Sports Injuries
You may be a passionate athlete or just a weekend warrior, but sports-related accidents tend to increase over the summer months. Injuries from bike riding, skateboarding, jumping on the trampoline, playing at the playground, or just tripping and falling while trying to run in those flip-flops you love can happen in the blink of an eye.
5. Sunburns & Heat-Related Sickness
It may seem like a no-brainer for you to apply and re-apply sunscreen, but it can easily be forgotten especially the re-application part! Many of us love to vacation in warmer areas, and the sun can be even more intense in these spots.
Safety Tips for Avoiding Personal Injury Risks
After reading about the potential risks of injury, you may be thinking of just staying home! We can't blame you at all, but there are some things you can do to keep you and your family safe and still enjoying your summer vacation.
1. Avoiding Water-Related Injuries
A few tips to help you and your family avoid water-related injuries include:
– Staying with a buddy at all times
– Wearing a life jacket whenever you're in the water or on a boat or other watercraft
– Monitoring young children extremely carefully. If you're not able to watch your child yourself, ask others for help
– Obey all laws while on a boat or other watercraft
– Dress your kids in bright-colored clothing or swimwear so it's easy to spot them in the water
2. Prevent Car Crashes
Some essential ways to prevent car accidents, whether you're on vacation or not, may consist of the following:
-Giving yourself extra time to get where you need to be. Allowing extra time takes the stress off when driving in unfamiliar territory, eliminating reckless driving tendencies, including speeding.
-Avoid driving late at night if possible and be extra aware of drunk drivers on the road – especially in vacation hotspot areas.
-Put your cell phone away while driving. There's nothing like getting in a wreck because you're texting and not paying attention to the road. This one is 100 percent preventable!
3. Bicycling and Pedestrian Protection
If you plan to bike, run, or walk during your summer vacation, know and abide by local laws. Do all you can to give yourself extra room between cars and other bikers or pedestrians. If you don't feel safe biking or walking in an area, don't risk it!
4. Keep Safe During Sports Activities
Are you going out to bike or have fun at the park? That's some of the best parts of summertime! Enjoying the warmer weather with friends and family often involves some kind of sport, including swimming, hiking, and more. Make sure you're taking extra precautions to stay safe while doing so. Wear appropriate footwear for your activity, stay hydrated, be smart about how hard you push yourself, and keep track of those little ones and what they're doing at all times.
5. Avoid Sunburns
A bad sunburn can make life miserable, especially on vacation when you want to be out enjoying all the activities you can! Heatstroke and dehydration can happen faster than you think, and so doing all you can to stay hydrated and taking breaks from the sun is important. Make sure you are reapplying sunscreen (at least SPF 30 or more) every hour to avoid getting sunburns that can lead to even worse things like skin cancer.
When Injuries Occur
We try to do all we can to avoid accidents and injuries, especially while on our summer vacation, but you can never prevent things from happening 100 percent of the time. Water activities and vacationing come with risks. That's when Wormington & Bollinger can help.
If you find yourself or a loved one left hurt even though you've done all you can to avoid any personal injury risks, you need a lawyer to take care of you and watch out for your best interest. Yes, accidents happen, but many times the negligence of others is the reason for your injuries. If you believe this could be the case with your accident, contact Wormington & Bollinger. We can help you get compensation for your personal injury and subsequent medical bills, missed work, etc. Give us a call today.