Every employee deserves to work in a safe place every single day. Employers across the country are required by law to provide that safety, and many do it very well. Conversely, others neglect their duties as an employer in an effort to save time and money or out of pure laziness. Even the best and safest workplaces can't guarantee that no one will be injured on the job. Accidents happen, and they happen fast when you least expect them.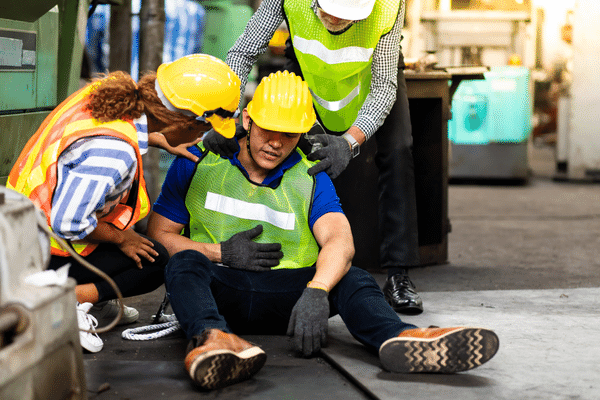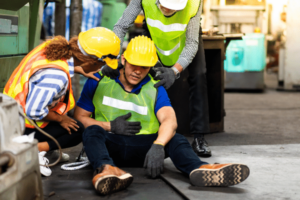 If you do find yourself suffering from injuries that happened on the job, do you know what to do? Do you keep it a secret for fear of losing your job? Is getting hurt just part of the job and something you should deal with? Every employee should know what to do if they are hurt at work as well as know what rights they have in such instances.
What to Do First When Injured on the Job
The very first thing every employee should do when they're injured at work is report the accident and injuries to a supervisor or boss as soon as possible. Depending on the state you live in, you may be able to do this verbally, but if possible, putting it in writing (an email or dated written letter) is best so that you have proof that you reported your accident if needed. Many times, people think that they will wait and see if the injury is as bad as they first thought. Waiting for things to "settle" or see how they heal shouldn't be your goal. Always report your accident immediately and then move on to the next steps listed below.
Your Next Steps
Seeking medical attention and caring for yourself physically (and mentally) is your next step. Depending on the state you work in, you may not be able to choose the doctor you go to. You could be required to see the doctor that the company has chosen for worker compensation injuries. This would be a great question to ask your supervisor when you call to notify them of your accident. Not all doctors are willing or able to see worker's compensation patients due to certain requirements, including an increased amount of paperwork. Be sure to notify the doctor that you do see that your injuries were sustained from an injury at work so they can complete the needed steps and paperwork.
Next, document all you can and get copies of accident reports from your employer. While your memory is fresh, write down everything that happened leading up to your accident as well as what took place during and after your accident, to the best of your ability. Keep a list of all those involved or even witnessed you getting hurt.
If your case needs to go to court because of a claim denial, it can take months to go through the process. Having all this information written down from the beginning will help ease your mind and surely prove helpful in your case.
Your Rights When Injured at Work
Each state has different workers' compensation laws, but generally, the following are what you can rely upon as your rights when injured at work.
You have the right to seek medical treatment for your injuries.
You have the right to receive workers' compensation benefits that you qualify for.
You have the right to temporarily (or permanently) receive some type of disability compensation if you are unable to return to work right away.
You have the right to file a claim for your injury in workers' compensation or state industrial court.
You have the right to pursue a workers' compensation claim without worrying about punishment or harassment from your employer or other employees.
You have a right to a workers' compensation hearing.
You have the right to return to your job if released by your physician.
You have the right to appeal a workers' compensation claim denial.
You have the right to be represented by an attorney throughout the process.
What Right Do You Have Against Others Besides Your Employer?
In some cases, you can be injured on the job because of someone else's negligence, including another company. Maybe the equipment you used when you were injured was defective, and the manufacturer is at fault. What if another employee's negligent behavior caused you to get hurt? While these aren't workers' compensation claims, you could file a lawsuit in civil court against these people or businesses. Filing this type of lawsuit could allow you to seek damages for other things that workers' compensation would not cover, like pain and suffering and more.
An experienced workers' compensation and personal injury lawyer will be able to educate you on your best course of action, depending on the specifics of your case. Each situation is different, so it is vital to have a trustworthy attorney on your side from the beginning, charting the way.
Obtaining an Attorney with Workers' Comp Experience
After you have done all you can, the very best way to protect yourself and ensure that you get the compensation you deserve for your injuries is to hire experienced attorneys. In addition, hire attorneys that have the training to represent you the best in your workers' comp lawsuit and a possible civil lawsuit.
Wormington & Bollinger is the representation you need to stand up for yourself and your rights as a worker injured on the job. You can also gain the peace of mind that you need to recover and move forward either with work or finding new possibilities for your future.
Your employer may surprise you and question your judgment or trustworthiness. They could even refuse to pay for any kind of treatment or lost wages. Wormington & Bollinger has been through all kinds of situations like this, and we know your rights and what you deserve. Let us help! For more information or to learn more about our services, contact us today.