Rideshares like Uber or Lyft have become extremely common, especially for travelers or people that reside in the city. Have you ever thought about who would be held liable if you were in an accident with rideshare drivers? What do you do? It may certainly become complicated when it comes down to who to list on a lawsuit.
Who is ultimately responsible for an accident that has caused you injuries, pain, and suffering? How do you know? Let's learn more about who can be held liable in a complex case like this. Will it just be the driver themselves, or can the companies that contract with these rideshare drivers be held liable too?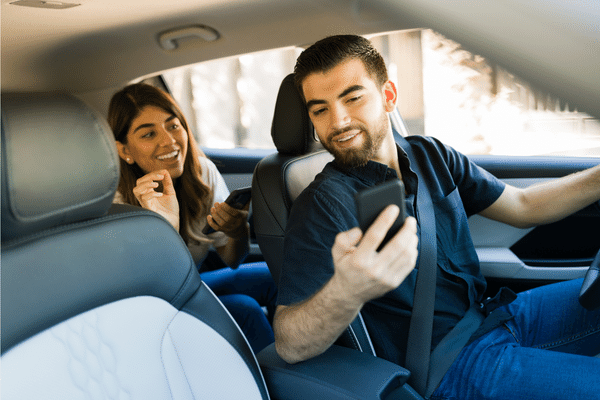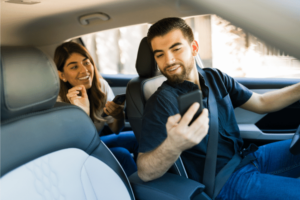 Liability for An Accident Caused by Rideshare Drivers
Suppose you are involved in an accident that was caused by one of many rideshare drivers, whether as a rider or another involved party in a separate vehicle. Do you name only that person/driver on a legal suit? The person at fault should be held responsible. The negligent driver is liable for your injuries and other damages when it comes down to it.
Depending on the state in which your accident occurs will change the rideshare company's requirements. Most states require rideshare companies to carry liability insurance. If the accident was the fault of the rideshare driver, then the driver would be named in the lawsuit, and their insurance policy would cover your claim.
If it isn't clear whose fault the accident was, often the rideshare company will also be named in the lawsuit. This may change throughout the legal proceedings. As fault becomes more transparent and the parties that are truly liable are named, the rideshare company name may drop off the suit.
If the rideshare driver is named liable, damages can be taken from the liability insurance policy that the rideshare company carries if the driver's own insurance isn't enough to cover the legal claim. Usually, this additional policy is enough to cover any damages, but if there are several people involved and hurt, it may not be.
Because companies like Uber and Lyft do not usually employ their drivers and only have independent contractors, the companies themselves most likely won't be held liable in a car accident case.
Could a Rideshare Company Ever Be Held Directly Liable?
Yes, a rideshare company can be potentially responsible for an accident. If there has been negligence in any way on the part of the rideshare company, such as how well each of the drivers is screened or trained, how their app works, etc., they can even partially be held liable.
Typical Causes of Accidents Involving a Rideshare Driver
Distracted Driving
Uber drivers can easily become distracted. Texting, talking on the phone, checking out GPS, and using the app to see who the next pickup will be can increase the chances of an accident. An uber driver is constantly communicating through the app or on their phone. Drivers must put in extra effort to stay safe while still completing their job effectively.
Reckless Driving
Most rideshare drivers want to pick up and deliver their riders as quickly as possible so that they can move on to their next customers. This is how they make their money, and if drivers can do it fast, they make more money.
Driving quickly and recklessly puts themselves and riders in danger, and an accident can result from trying to serve as many people as quickly as possible. Accidents that happen because of this kind of driving are totally avoidable and need to be addressed and discussed as rideshares become even more widely utilized.
Fatigue
Driving drowsy is dangerous, sometimes as dangerous as someone that has been drinking before driving. Many Uber drivers end up driving for several hours a day to make enough money. You never know how long your driver has been working when you step into their vehicle.
Concerns About Ridesharing That Need to Be Addressed
Many thousands of people use rideshare as a major (or minor) part of their transportation each day, week, or month. And there are still so many points about rideshare companies and the way they do business that needs to be addressed sooner than later. Some of these concerns include the following:
Rideshare drivers never meet with company representatives in person. In addition, thorough interviews or background checks do not currently occur.
Rideshare drivers' driving is not checked or monitored. You could be picked up by an extremely aggressive driver or even a new driver with hardly any experience. There is no special training that takes place with rideshare drivers.
The safety of the passenger or driver could be at risk. You never know who you're getting in the car with.
Distracted driving is almost a guarantee, with the need to communicate and accept the next fare. These constant distractions need to be minimized and re-evaluated.
What Things Can Rideshare Companies Be Held Liable For?
Besides car accidents, some other things that rideshare companies are typically held liable for include:
Rideshare drivers driving under the influence (DUI)
Sexual assault and rape
Robbery
Kidnapping
Assault and Battery
Of course, not all rideshare drivers are involved in these kinds of things. There are thousands of great experiences people have using rideshare services. If something happens, you need to know that there is help available through legal action. Don't be afraid to get involved in a lawsuit with a company like Uber just because they are big. You and your case matter, and the attorneys at Wormington & Bollinger will make sure it does.
Free Legal Consultations
Accidents and the legal aftermath can be hard to deal with. When a company may be involved in the suit, the complexity can become overwhelming. The attorney team at Wormington & Bollinger has the experience and the resources to handle your case with rideshare drivers and the companies that they are contracted with. Contact us today to schedule your free consultation and get started holding those responsible for your accident accountable.