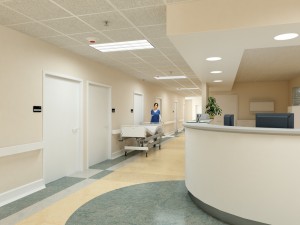 In November of last year, Preferred Care of Plano filed for bankruptcy, referencing more than 160 lawsuits as the reason. However, loved ones of residents who had been living at the nursing home claimed the operator was simply trying to avoid taking responsibility for countless cases of abuse and neglect. According to those who filed lawsuits against the Plano-based provider, residents were mistreated in facilities in Texas, Kentucky, and New Mexico and the company has refused to admit fault.
An investigation conducted by the Dallas Morning News back in January uncovered numerous state and federal inspection reports, as well as dozens of lawsuits, that show the nursing home operator's track record. In the lawsuits, plaintiffs reported countless incidents of neglect, injury, and death, including the beating death of two residents at the hands of a mentally ill resident. According to the expose by Dallas Morning News, several residents were left for hours in soiled clothes and sheets as caretakers ignored them and went about other duties. Preferred Care of Plano has stood by its operations, supporting the actions of both the providers and nurses. A lawyer for Preferred Plano released this statement back in January: "We stand by the quality of care that we provide and our dedicated employees that provide this care. The health, safety, and welfare of our residents will always be our primary concern."
The Growing Problem of Nursing Home Abuse
 In recent years we have seen countless lawsuits filed against seemingly well-respected nursing homes because of neglect and abuse. As Dallas nursing home abuse lawyers, we have seen firsthand what a serious problem this has become. According to the National Center on Elder Abuse, 44 percent of all nursing home residents have reported some level of abuse. A similar study found that more than half of all nursing home staff admitted to mistreating residents within the last year. Nearly one-third of nursing homes in the United States were cited for violating federal regulations that could have resulted in the harm of a resident. Here are some additional statistics that highlight how serious nursing home abuse is in the United States:
One in 10 Americans over the age of 60 have experienced abuse
As many as five million elders are abused each year
10 percent of nursing home residents have had a pressure ulcer as a result of neglect
Abused elders are 300 percent more likely to suffer a premature death because of negligence
Financial elder abuse results in a loss of $36 billion each year
One in three nursing homes have administered antipsychotic drugs to a resident who did not require them
Between 27 and 55 percent of all elders with dementia experience abuse at one time or another
As you can see, nursing home abuse is alive and well in the United States. Unfortunately, providers often negate responsibility, as was the case with Preferred Plano. Filing for bankruptcy was simply a way to avoid facing the repercussions of abusing and neglecting nursing home residents. If your loved one has been mistreated in a nursing home or other long-term care facility, please contact Wormington & Bollinger today so we can help you better understand your rights.