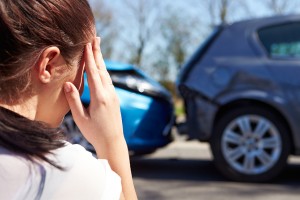 Reckless driving is a serious offense that can result in devastating injuries and even death, in some cases. This type of traffic violation typically occurs when a driver displays complete and utter disregard for traffic lights, signs, and signals made by other drivers. Unfortunately, it is an extremely common cause of car accidents that oftentimes results in serious injuries, due in large part because of the high speeds and dangerous driving tactics that are involved. Most people have had some type of encounter with a reckless driver during their driving career, as this type of behavior is far more common than it should be. In fact, reckless driving is among the leading causes of car accidents in the United States. When another driver's reckless actions cause an accident and injuries to others, the victims may have the right to file a lawsuit or civil claim against the responsible party. As knowledgeable reckless driving attorneys, we have the experience and resources necessary to represent you and ensure you receive the justice and compensation you deserve for your injuries.
Common Acts of Reckless Driving
No matter how common these types of accidents are, reckless drivers do not have the right to endanger other drivers, pedestrians, or cyclists on the roadways. However, this fact does not prevent drivers from committing these dangerous acts. Some of the most common causes of reckless driving include the following:
Speeding
Following too closely (tailgating)
Road rage
Aggressive driving
Complete disregard of red lights and stop signs
Driving under the influence of drugs or alcohol
Distracted driving
Failure to use turn signals
Failure to use headlights at night or in the rain
Making illegal turns or lane changes
All of these behaviors are reckless and may result in a serious car crash that has a lasting impact on innocent people – drivers, pedestrians, and cyclists alike.
Injuries that occur as the result of a reckless driver are oftentimes severe, long-lasting, and devastating. Some of the most common injuries include spinal cord injuries, whiplash, broken bones, brain damage, and cuts and bruises. Regardless of how serious your injuries are, we encourage you to contact a reckless driving attorney from Wormington & Bollinger today if you were involved in this type of car accident. You may be able to pursue legal action and seek damages, even if the driver was not charged with reckless driving. The fact of the matter is that most reckless driving accidents can be prevented, as long as people drive safely and follow the rules of the road. When this does not happen, the risk of accident and injury are much greater. If you or a loved one has been involved in a reckless driving accident, please contact us today.