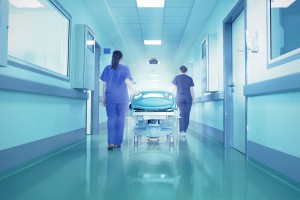 Wrongful death is a term that most people are familiar with, but do you know what it actually means? Not only is a wrongful death claim a special kind of personal injury lawsuit, it is one of the most complicated. For a wrongful death lawsuit to take place, one must be able to prove that someone was killed because of another party's negligence or intentional act. In recent years, we have seen more and more wrongful death claims brought to court, oftentimes with law enforcement agents at the center of the investigation. Wrongful death claims are typically brought against a defendant whose actions have caused another person's death, either negligently or because of a particular intention. These types of cases typically allow the estate of the deceased person to file a lawsuit against the at-fault party. Brought in a civil action, these types of cases are most commonly filed by spouses, children, parents, and other family members of the deceased. Due to the challenging nature of wrongful death claims, it is important that you have a knowledgeable personal injury attorney by your side. These cases require extensive investigation and a lot of details specific to each state, which is where our lawyers come in handy. We will work hard to find the evidence needed in order to win theses cases, ensuring justice is served and all responsible parties are held accountable.
When Can You File a Wrongful Death Claim?
When someone dies because of the negligence, recklessness, or intention of another party, the loved ones of the victim may be able to file a wrongful death claim. These claims are applicable when a victim who would have a personal injury claim is killed because of a harmful act or carelessness on the part of the defendant. The following situations are just a few examples of when we may see this occur:
When someone is intentionally killed by another person. In the event someone is killed because of a premeditated thought of another individual, the victim's family may have the right to file a wrongful death claim.
When someone dies as the result of medical malpractice. Medical malpractice is a serious problem that affects thousands in the U.S. each year. If a doctor, nurse, or other healthcare professional fails to diagnose a condition, makes an error, or is negligent in any way, and death resulted, a wrongful death action may be brought against the at-fault party.
A fatal car accident due to negligence takes place. If someone dies in a car accident because of another driver's negligence, impairment, or distraction, the victim's loved ones may have the right to file a wrongful death claim and receive compensation for damages incurred.
Keep in mind that these are just a few examples of wrongful death injury cases. These types of claims can stem from pretty much any type of personal injury situation.
How Are These Cases Proven?
For a wrongful death claim to make it to court, the plaintiff must be able to prove that the victim would have otherwise lived, if not for the actions of the defendant. In most cases, the plaintiff must be able to show that the at-fault party owed the victim a duty of care, and that this responsibility was breached, resulting in death. Due to the complicated nature of these types of crimes, we encourage you to contact an attorney from Wormington & Bollinger. With our help, you will be able to receive damages from losses for a wide range of reasons, such as the deceased person's pre-death pain and suffering, medical costs that the deceased victim incurred, funeral and burial costs, loss of inheritance, loss of income, and loss of care, guidance, and nurturing. If you recently lost a loved one and believe you have a wrongful death claim on your hands, contact Wormington & Bollinger today.