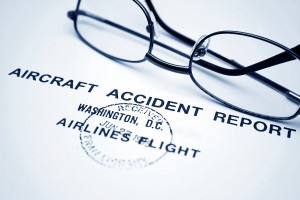 If you or someone you love has sustained a serious injury in an industrial-related accident, the skilled attorneys at Wormington & Bollinger may be able to help. Whether you have been involved in a construction site accident, been injured on an oil rig, or have been hurt in a trucking or transportation accident, our lawyers will be able to help you file an industrial accident claim. Even though the Occupational Safety and Health Act (OSHA) of 1970 was created in order to encourage safer environments for workers, preventable workplace accidents unfortunately still take place. Workplace accidents are oftentimes extremely serious and the consequences of them can be devastating to those involved and their loved ones.
As serious injury and accident lawyers in McKinney, Texas, we are committed to ensuring you receive the justice and compensation you deserve for your injuries. Texas industrial accidents can take place in any line of work, however, employees are at a higher risk in environments that involve oil rigs, scaffolding, forklifts, power tools, and other heavy and/or dangerous equipment. It is our belief that you should have the best representation possible, which is why we are dedicated to providing every client who walks through our doors with one-on-one counseling and relevant legal guidance. Here at Wormington & Bollinger, we understand how stressful these situations can be, which is why we will do everything we can to fight for your rights and help you receive financial compensation for your injuries.
Common Workplace Hazards
Many serious workplace injuries unfortunately occur due to the negligence of the employer or other workers. However, many accidents can also be traced back to equipment malfunction. Our serious injury and accident attorneys will work hard to determine where negligence lies, and the best way to allocate responsibility.
Some of the most common workplace hazards include the following:
● Slip and fall injuries
● Electrocution
● Scaffolding accidents
● Exposure to toxic agents
● Forklift accidents
● Injuries from falling objects
● Injuries from flying debris
● Injuries from unsafe machinery
● Explosions and chemical burns
● Defective safety guards/mechanisms
● Unsafe driving conditions
At Wormington & Bollinger, we work hard to seek the compensation that industrial accident injuries demand so that our injured clients will be able to obtain the care they need and support themselves while they are unable to work. In some cases, workplace injuries are so extensive that they may result in the untimely death of a loved one. If you or a family member has been seriously injured, or a loved one was killed, in an industrial-related accident, contact Wormington & Bollinger today.