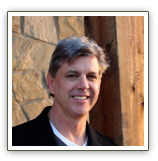 David Benford
Email: david@wormingtonlegal.com
Phone: 972.569.3930
Fax: 972.547.6440
David has been licensed to practice law since graduating from Southern Methodist School of Law in 1988. Before becoming involved in representation of injured parties David worked on the defense side of the bar. This experience has been invaluable in providing a balanced and well-informed view of the legal landscape.
He has been heavily involved in medical malpractice litigation and myriad other areas of law throughout his career. David has drafted arguments to be heard in the United States Supreme Court, tried complex medical negligence cases, and taken hundreds of expert fact witness depositions.
The most rewarding aspect of David's career is assisting people who have been the victims of catastrophic situations reach resolution. It has been David's experience that the vast majority of individuals whom he assists want two things: answers to their questions, and a fair allocation of responsibility. It is unfortunate that in a large percentage of personal injury situations the only way to provide answers and justice to victims and their families is to pursue litigation. Having the necessary skills to negotiate the increasingly complex legal arena is crucial. David possesses the skill and insight that can only be honed through experience.